Fall & Winter Camps are Here!
Fall and Winter Await You!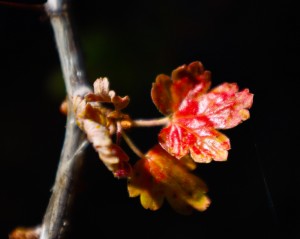 After a summer season of canceled camps due to the wildfires, fall at de Benneville Pines is shaping up to be quite a busy season! Please join us for any of the camps listed below. Help us fill our retreats with the sounds of happy campers this autumn. Come enjoy the crisp fall air, the crackling fire in the lodge, and the delicious homemade desserts--Apple Betty, pumpkin pie, or fudge brownies! The best way for Camp de Benneville Pines to recover from the devastating summer is to sell out the fall camps.  Invite your friends and family too!
Friday, October 23rd – Sunday the 25th is Fall Work Camp 2015,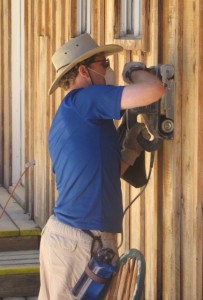 We invite 40 energetic souls to come up and give our camp a little loving care and attention.
Get out in the great outdoors and give yourself a little workout! You must be able to work strenuously at 6,800 feet elevation. Skilled and unskilled labor is welcome. Rake leaves, paint buildings, clean rain gutters, split wood, dust out the cobwebs…ready the camp for winter. Food and lodging are provided as compensation for all your hard work. This invitation is open to all willing volunteers age 11 (with responsible adult) and up!
Then, join us for an unforgettable folk music weekend at Music in the Mountains November 6th – 8th.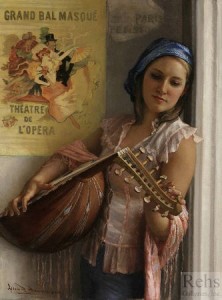 Whether you are a folk musician with talent to share or an aficionado who enjoys listening to live performances, join with old and new friends to perform and appreciate music in its purist, acoustical form. Sing, play, jam and dance, all day and into the night. Meet musicians and singers from all over California and beyond. Lodging and six delicious meals are included in the registration price, and you won't have to lift a finger, except perhaps to pluck the strings of your instrument. There is something truly inspiring about the autumn mountains and our beautiful camp that will enhance the artistic soul of every attendee.

Over the river and through the woods to....Camp de Benneville Pines! Forget about going to grandmother's house, but don't forget Grandma! Bring her and the rest of the family to Camp for a hassle-free Thanksgiving that will be the best you've ever enjoyed. All of the celebration and festivities, with none of the work! This is a special weekend for families, singles, couples and young adults.
Also coming up this winter:
Jr. High Camp "Epic QUUest!"
(for campers currently in grades 6-8) November 20th – 22nd
Journey to a distant mountain, apart from time, traversing unknown lands and joining forces with unexpected allies in an EPIC QUUEST at Camp de Benneville Pines! Come join forces with other middle-school Unitarian Universalist youth from all over the Pacific Southwest District in an adventure unlike any other! Together, we will go in search of the strength and power of the Sacred Chalice, and fight valiantly against the dragon of injustice.
Sr. High Camp "SinfUUl"
(for campers currently in grades 9-12) December 27th 2015 – January 1st 2016
Camp SinfUUl is all about exploring the gray areas between good and bad. What defines these ideas to you? To your community? Are "good and bad" real concepts, or do their meanings change from person to person? Together, we will challenge these values and make sure they align with our own moral compasses in a journey toward our truest, most authentic selves.
To register for any of the events listed above, please open the appropriate ad under "Camps & Retreats"