Camp de Benneville Pines is an independent 501.c.3 organization with a 9-member Board of Directors.  Members of the Board are elected for staggered 3-year terms, and may serve for up to three consecutive full terms.  Current Board members include the following:
Officers
President - Glenn Noreen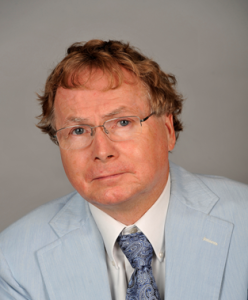 Glenn Noreen is President of Ingenium Schools, which operates four charter schools in Southern California designed around the Baldrige Criteria. He is a California Award for Performance Excellence (CAPE) Examiner. Mr. Noreen holds an MBA from the Harvard Business School, an MA Ed from Claremont Graduate University, and a B.A. from the University of Washington.  
Glenn and his family have been attending Camp De Benneville Pines for almost thirty years. Glenn has been a counselor at a number of elementary and high school camps.  He has previously served on the de Benneville Board, including a term as president and is returning to serve after a hiatus of several years. 
Vice President - Betsy Gilpin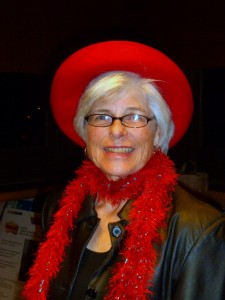 Betsy has served on the Camp de Benneville Pines Board of Directors for the past 4 years.  In 1985 and for the next 10 summers she attended Family Camp with her two children.  In the later years she was on the Family Camp Planning Board and was Assistant Dean and then Dean of Family Camp.  Over the years she completed all the Renaissance Modules.  More recently she has been attending the weekend set aside for her home Fellowship (UU Fellowship of San Dieguito -UUFSD) and Art Camp as part of PSWIRL. Several pieces of her art hang on the outside of some of the camp buildings.  Her Jewelry and knitted scarves are for sale in the camp gift store, with all proceeds going to the camp.  She also has volunteered in many of the camp redecoration projects.
At UUFSD, she has chaired two committees: Religious Education and Membership, and has served on the Finance, Stewardship, Ministerial Search Committees and the Committee on Ministry.  She was co-chair of the Fellowship's capital campaign in the early 1990's, and has been on the UUFSD Board of Directors for two separate terms, serving as President both times. Her other leisure activities include gardening, studying Spanish and art, and volunteering at the Community Resource Center in Encinitas.  She is now retired from her career as a research statistician at UC San Diego.

Secretary - Louise Klatt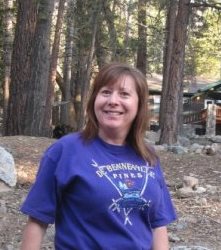 Louise has been actively involved as a volunteer for camp for many years.  She coordinated (as dean & registrar) 11 church camp weekends for the LA/Valley Cluster group of churches from 2003 to 2013.  She & her husband Eric also served as volunteer staff  for many years at the annual Thanksgiving camp weekend doing activities with the children.  Both Louise & Eric have previously served on the camp board.
Louise currently is an administrator for the camp Facebook page.
She has served in various leadership roles at her former congregation where she was a member from 1997-2014. Currently, she is a member of the UU Church of the Larger Fellowship and regularly attends worship services at various UU congregations in the greater LA area.
Treasurer - Andy Kissner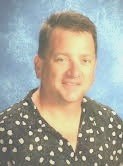 Andrew Kissner is a member of Pacific Unitarian Church (PUC) in Rancho Palos Verdes, California.  He has been married to Janet Lutkenhouse-Kissner for 24 years and has one daughter, Marina who is a sophomore in high school. For the past 10 years he has been a science teacher at Richardson Middle School in Torrance, CA.
As a volunteer,  he has served with:  Big Brothers of Greater Los Angeles, The Los Angeles Junior Chamber of Commerce, The Izaak Walton league of America California Division (president, vice president, treasurer, & secretary), The Izaak Walton League of America Westwood Village Chapter (vice president, treasurer, and secretary), and at Pacific Unitarian Church (facilities, DRE committee,  Camp de Benneville Pines Dean, and as a Top Chef in the Food Ministry program). 
Andrew believes that is it though the service of others that we achieve our spiritual enlightenment.  He serves the Unitarian Universalist movement as a way to gain spiritual meaning, and is glad to serve on the DeBenneville Pines Board of Directors as a way to continue his service in the wider Unitarian Universalist community.

Members at Large
Randy McDaniel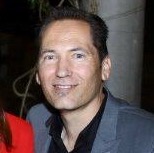 A landscape architect by trade, Randy McDaniel is a Project Manager and the Principal Park Planner for the City of Riverside. Over his 19 years in the business, Randy has led the design and development of multiple award-winning park projects in Southern California. Managing Riverside's capital improvement budget, Randy sets goals, manages internal and external teams and oversees park planning and development for Riverside's 60 parks, 16 Community Centers, 7 Pools and 2800 acres of parkland.
As a landscape architecture consultant and as a public agency project manager, Randy has managed park, community center, trail, and cemetery projects from inception through completion participating in the planning, design, construction management and operation.  In 2012, Randy lead his team to finish 20 years' worth of infrastructure improvements in a period of five years completing over 50 projects with a $100M investment.  Randy graduated with honors earning a Bachelor of Science in Landscape Architecture from California State Polytechnic University, Pomona and served in the United States Marine Corps.