Art Camp for Adults
 Friday, August 18 – Wednesday, August 23, 2017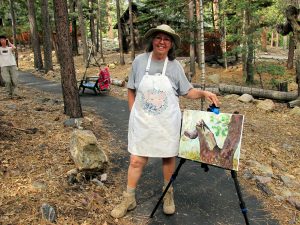 Once again, artists of all kinds will gather at de Benneville for the 11th annual Art Groove. This year, under the leadership of Debra Mumm, an exciting array of possibilities are on the schedule.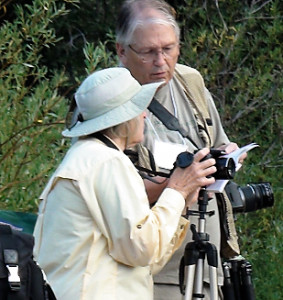 Favorites like Photography with Julie Diebolt Price and Life Drawing with Jean Krumbein will still be offered and Acrylic Painting with Laura Janes. New this year will be painting with  a twist.  Campers will have a chance to experiment with watercolor, acrylic, inks and lots more with Kathleen Scoggin and Creating Paintings Full of Texture.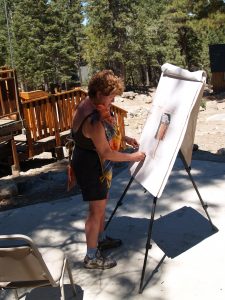 And, as usual, the afternoons will be full of a variety of workshops, discussions and play. Each camper will choose a field of study, and receive expert instruction from professional artists within that field. Materials are provided, and teaching will accommodate all levels- from beginner to advanced. To ensure the instructors can give individual attention to every student, class size is limited to 16 (12 for life drawing).
Cost includes:
instruction workshops, materials, lodging, and all activities at de Benneville Pines!
$995 full rate/  $920 earlybird (before July 31, 2017)
There are a limited number of double-beds available to spouses/partners of artists who want to come for a relaxing week in the mountains without participating in the art programs.
The cost for spouses/partners not participating in the program is
$700 full rate/  $625 earlybird rate (before July 31, 2017)
Register!