The 20th Anniversary of Women Retreating Together in the Pines!
Celebrate Nurturing
Friday, May 4 – Sunday, May 6, 2018
(with additional R & R day on Thursday, May 3)
Deans: Kathleen Moscato & Marianne Swift-Gifford
Join us for a restorative weekend celebrating nature, community, creativity and ourselves while instilling self-nurturing practices in our daily lives.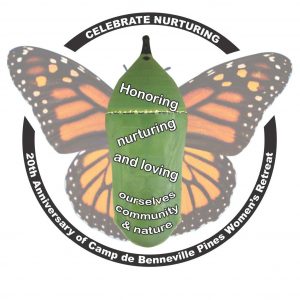 For women in need of a relaxing weekend, enjoy massage, acupuncture, hot tub, meditation.  For women wanting to tap into their active side, participate in dancing, hiking, yoga, crafting. Inspirational theme speaker and workshops will be offered throughout the weekend.  The retreat will be "as you choose" while re-connecting with yourself and connecting with others in the beautiful setting of de Benneville Pines.
Keynote speaker Kelley Grimes will explore "Nurturing the Chrysalis: Honoring, Nurturing and Loving Ourselves through all the Transitions and Transformations of our Lives."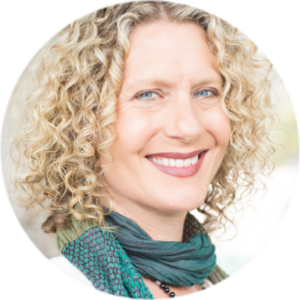 Kelley Grimes, MSW, is a counselor, speaker, internationally best-selling author, self-nurturing expert and founder of Cultivating Peace and Joy. She is passionate about empowering overwhelmed and exhausted individuals to live with more peace, joy and meaning by helping them get to the root of their habit of self-neglect while guiding them in cultivating sustainable practices of self-nurturing. Kelley is married to an artist, has two empowered daughters, serves as the President-Elect of the Palomar Unitarian Universalist Fellowship and loves to sing with the small women's singing group, the UUnrecorded Divas.  Learn more about Kelley at https://www.cultivatingpeaceandjoy.com
Our sincere thanks to our women friends of Palomar UU Fellowship for serving on the 2018 retreat planning committee. 
Register early to take advantage of the early-bird rate.  Volunteer to be a workshop leader and receive an additional discount off the price.   This event sells out, so grab a friend and get registered early!  As plans and retreat details unfold, more workshop information will be available.
Pricing Information
$210 per person
(Early bird rate = $195 per person if registered by April 15th, 2018)
As of 1/18/18, both Craig's Cabin and Cabin 6 are sold out. We are no longer accepting registrations for these premium cabins.
Thursday Arrival – additional $20 per person (lodging only, no meals)
Don't put off registering if you have accessibility issues or want to room with a friend.
Non-refundable $75 per person deposit due at time of registration
Join with us to celebrate joy and laughter, community and sisterhood at the 20th anniversary of gathering UU women and their friends.
For general information, contact Janet James, Executive Director at director@uucamp.org or (909) 435-6298.
For information on registration and rooming, contact Laura Chamberlin, Registrar at registrar@uucamp.org or (909) 794-1252.
Register!