Two Weekends for LGBT Families and Their Allies...
March 24-26, 2017
May 19-21, 2017
Join us for an exciting fun-filled weekend where families with gay, lesbian, bisexual, and transgender parents/guardians come together to build a better community with other LGBTQ families. Get to know other families just like yours and build lasting connections and friendships!
Take the opportunity to enjoy dozens of family centered activities in a beautiful outdoor environment and delight in your child's excitement over meeting other children from families "just like yours"! The weekend offers an atmosphere of mutual respect, kindness and support.
                                                                        Activities include: crafts, hiking, movies, talent show, costume dance, parent socials,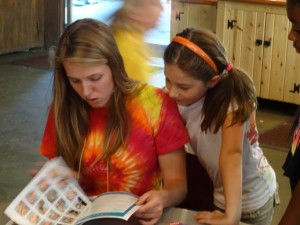 outdoor sports activities, indoor games, community meals, and for those attending the March camp hopefully some snow activities (if we have some snow lingering in the woods!).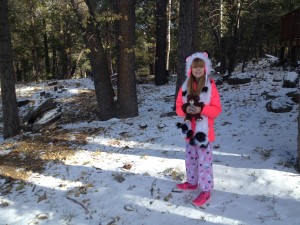 Pricing:
$145 Adults
$115 Teens
$95 Children
ages 2 and under FREE!
Upgraded Accommodations:
Cabin 6 or Craig's Cabin: additional $25/adult
 Rainbow Family Camp is sponsored by Camp de Benneville Pines and is coordinated and staffed by volunteers and camp supporters.
Our volunteer dean for Rainbow Camp 1 is Mandy Litwin 
Our volunteer dean for Rainbow Camp  2 is  Torey Carrick.
 See you at Camp for family fun! Don't delay in registering your family. This event sells out quickly! For program questions or special needs, contact Janet James, Camp Manager, at 909-435-6298 or email at director@uucamp.org