"It's in Every One of Us…"
Sunday, July 9 – Saturday, July 15, 2017
Deans: Celeste Plumlee & Danielle Bell

Every single person alive has the ability to love, to think, to learn, and to grow. And when we do this together, in a community of friends, we grow stronger and bolder. These are the tools that help make the world a better place.
Camp is joy! We hike, we swim, we laugh, we sing. We create, we shoot arrows (safely, at targets!), we eat good food, and breathe fresh air. By making new friends and trying new things we build an amazing community of love and acceptance. Our theme, "It's in Every One of Us," connects the splendor of nature around us with the same awesomeness inside us all.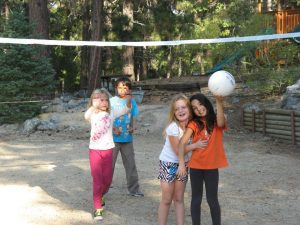 Campers are well cared-for by trained counselors who are guided by Unitarian Universalist principles and work to build a loving and inclusive camp community. Don't miss this opportunity for a fabulous adventure in the forest! The new and rich experiences that kids gain at Elementary Summer Camp can be genuinely life-changing.
This event is for campers completing grades 2nd–5th.
Cost: $595
($495 if registered by June 30, 2017)
Submit registration with a  $75 non-refundable deposit, full balance due one week before start of camp. No refunds after check-in.
Register!
Scholarship Application
Camper Profile
Brochure
Packet