"Camp HOPE: The Journey Continues"
Sunday, July 16 – Saturday, July 22, 2017
Deans:  Kathleen Moscato and Marianne Swift-Gifford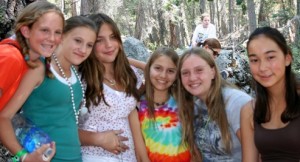 Who are we? Who are we becoming? Being UU is to live our beliefs and our seven principles. But because ours is a creedless faith, discovering for yourself what that means can be challenging. Come explore with us how the covenant of Unitarian Universalism translates into life choices and everyday actions.
At Junior High Summer camp, trained counselors and teen advisors foster an accepting community of hope and resilience. And we cultivate those characteristics in ourselves. Camp shows us the wellspring of joy and strength we all possess, even in the depths of mystery…the unknown.
Your journey is like no other. Your talents are unique to you, and your gifts can make a difference in ways others can't. Your journey brings opportunities, every day, to make a difference and to share that hope with others, just by being YOU! Camp HOPE: Heart Open, Please Enter.
Come, get away from it all and continue your UU journey with us at Junior High Summer Camp. Campers will participate (as they like) in swimming, hiking, archery, team-building, games, music, arts and crafts, singing and dancing, and much, much more! Make friends for a lifetime, and together, become a force for good in the world.
Camp de Benneville Pines calls us to realize our potential. Join us for the adventure.
This camp is for campers completing grades 6th–8th.
"Once you choose hope, anything is possible." – Christopher Reeve
Cost: $595
($515 if registered by May 31, 2017)
($495 if registered by April 30, 2017)
Submit registration with a  $75 non-refundable deposit, full balance due one week before start of camp. No refunds after check-in.
Register!
Scholarship Application
Camper Profile
Packet