Donor support made a HUGE difference at camp this year. But we still need you!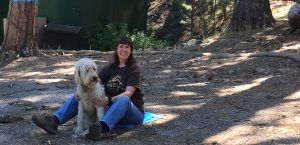 Thanks to everyone who stepped up to support this year's Water Tank Challenge. Because of you, Camp's water storage future is secured!
Now we're on to a new set of improvements and we need your help. The good news is that generous donors from First UU Church of San Diego are matching each dollar you contribute right now, up to $20,000.
Donate today and help make camp more comfortable and more accessible. 
Our new water tank will enable us to fight the fires that threaten us every few years. Camp won't have to choose between swimming and showers. And we'll have enough water to weather climate change.
Donors this year also helped put an energy-efficient heater in our largest cabin, and install new energy-efficient doors in Homet Lodge. They helped more than 35 kids came to camp with the help of the Craig Block Memorial Scholarship Fund, and so much more.
There is more work to do, and we need your help now to keep camp strong for the future.
Here's how your charitable contribution today will make a difference.
T

rail upgrades will make it easier for our oldest and youngest campers, and those living with disabilities, to get around Camp.

Improved snow removal

equipment means Campers can safely and easily navigate roads during winter.
Full youth camper scholarship funds mean more kids and families can get out of the city and up to Camp regardless of their ability to pay.
The price tag for these and other improvements will run upwards of $50,000 over the next few months.
Your gift now, means we'll be able to fund these initiatives and make camp more comfortable and accessible for all who come.
Donate today and double your impact because your contribution will be matched dollar-for-dollar.
On behalf of Camp Executive Director Janet James and everyone who will experience a greater sense of welcome and comfort at de Benneville Pines, thank you for your support!