Summer Break Virtual Adult Camp 2020
That Lovin' Feeling
Saturday, August 8 – Wednesday, August 12
Deans: Barbara Leigh Shields and Cyndy Leigh
Ministers in (their own) Residence: Rev. Tom Owen-Towle and Rev. Carolyn Owen-Towle
Come feel the love. Attend Summer Break 2020—a summer camp for adults—where UUs and like-minded friends come together virtually to renew, recharge, reflect, and reconnect. All from the safety and comfort of your own home. Now, more than ever, we need to connect with others, remember to be grateful, and share our thoughts and love. Fran Grace Ph.D. and Chris Epting will strengthen your connections to the power of love and the inspiration of nature.
If you have recently attended Summer Break, be sure to return for this new way of connecting. If you have been hesitant to attend Summer Break, or have not attended in many years, this camp is an easy way to join us.
The schedule will include presentations and discussions, worship, fellowship, and the ever-popular morning coffee and afternoon social hours.
New to ZOOM and virtual gatherings? If you are unfamiliar with using technology, specifically Zoom, we have you covered there, too. You will have opportunities ahead of the meetings to learn how to use this valuable tool to enjoy Virtual Summer Break Camp for Adults. It's easy and fun, and with a little pre-camp coaching, you will be a pro!
FEE: Because of the many hardships due to COVID-19, we are offering this program free of charge.
DONATIONS: Camp is struggling financially as well. If you have the capacity to support camp operations, please donate to our COVID-19 Emergency Fund at the bottom of the registration form. You may also donate directly on our website.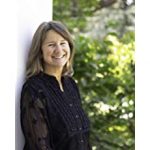 Fran Grace, in her quest to find spiritual healing and enlightenment, traveled the world to learn from renowned spiritual teachers, scientists, activists, and artists. She will share insights from her pilgrimage, which are included in her latest book The Power of Love: A Transformed Heart Changes the World.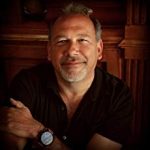 Chris Epting, a five-year Summer Break veteran, is a prolific author of 30 travel/history books. Years ago, he decided to write books only about things he loves, and booklovers feel that passion in every word they read. Among the best of storytellers, Chris will lift our hearts each evening with tales about nature that promise to excite the naturalist in you.
UU Reverends Tom and Carol Owen-Towle, once again, bring the spiritual ministry to camp leading workshops, worship, and singing.
***Get a head-start on camp fun: Send us a picture of you wearing your facemask for our "Who's That?" game. Send your picture to history@uucamp.org. Please write Facemask in the subject line, and be sure to identify everyone in the picture(s).***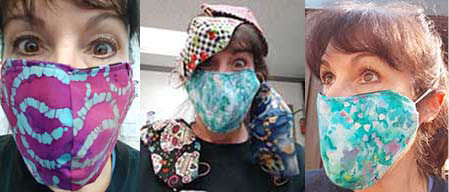 For general information, contact Janet James, Executive Director, director@uucamp.org or call (909) 435-6298.
For information on 2020 UU Summer Break Camp for Adults, contact Barbara Shields, Dean, bshields1317@gmail.com.
Visit the 2020 Summer Break Camp for Adults website
For information on registration, contact Laura Chamberlin, Registrar, registrar@uucamp.org or call (909) 794-2928.