That Lovin' Feeling
Saturday, August 8 – Wednesday, August 12, 2020
Deans: Barbara Leigh Shields and Cyndy Leigh
Ministers in Residence: Revs. Tom and Carolyn Owen-Towle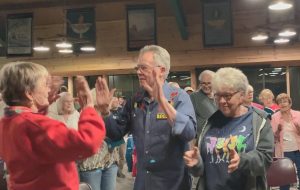 Come feel the love. Attend Summer Break—a summer camp for adults — where UUs and like-minded friends commune with nature and each other. Two keynote speakers, Fran Grace, Ph.D. and Chris Epting, will strengthen your connections to the power of love and the inspiration of nature.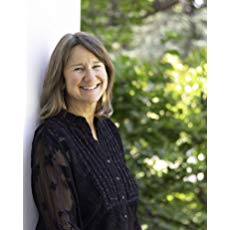 Fran Grace, in her quest to find spiritual healing and enlightenment, traveled the world to learn from renowned spiritual teachers, scientists, activists, and artists. She will share insights from her pilgrimage, which are included in her latest book The Power of Love: A Transformed Heart Changes the World.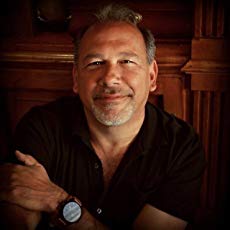 Chris Epting, a five-year Summer Break veteran, is a prolific author of 30 travel/history books. Years ago, he decided to write books only about things he loves, and book lovers feel that passion in every word they read. Among the best of storytellers, Chris will lift our heart each evening with tales about nature that promise to excite the naturalist in you.
UU Reverends Tom and Carolyn Owen-Towle, once again, bring the spiritual ministry to camp leading workshops, worship, and singing.
Early bird registration ends June 30, 2020. Note that for the past three years, this camp has sold out by May.
Our UU Choir Camp, Singing in the Pines, will be happening concurrently with Summer Break Camp. Participants are invited to attend Summer Break events when choir practice is not in session.
PRICING
Base price: $550 per person includes lodging, programming and all meals
AS OF 7:55 AM ON 4/1/20 ALL ROOMS IN CRAIG'S CABIN ARE SOLD OUT!
Craig's Cabin: An additional $60/person for double bed accommodation, and an additional $50/person twin bunk accommodation
Cabin 6: An additional $40/person
Double Beds (Cabin 5, 7 and 8): An additional $40/person, 2 persons required
Early Bird Special Discount: Register by June 30, 2020 and receive a $30 discount
Submit registration with a $75/person non-refundable deposit, full balance due one week before start of camp. No refunds will be allowed after Check-in begins on first day of camp.
For general information, contact Janet James, Executive Director, director@uucamp.org or call (909) 435-6298.
For information on 2020 UU Summer Break Camp for Adults, contact Barbara Shields, Dean, bshields@esri.com.
For information on registration, contact Laura Chamberlin, Registrar, registrar@uucamp.org or call (909) 794-2928.