Through the Ages – In Relation with Land, People, and History
 Wednesday, August 11 – Sunday, August 15 | Morning, afternoon, and evening sessions 

Dean: Marianne Shuster
Keynote Speaker: Shannon Wray
Ministers in (their own) Residence: Rev. Tom Owen-Towle and Rev. Carolyn Owen-Towle
Come celebrate Camp's history, your history, and the history of the land and people around you. Attend Summer Break 2021—a summer camp for adults—where UUs and like-minded friends come together virtually to renew, recharge, reflect, and reconnect. All from the safety and comfort of your own home. 
If you have recently attended Summer Break, be sure to return for this virtual way of connecting.
If you have been hesitant to attend Summer Break or have not participated in many years, this camp is an easy way to join in. The camp is virtual, the experiences are real.
Since early 2020, you have lived through a time of multiple history-making events. A time in which you are grateful to have survived or happy to have kept your sanity. A time in which you might have stayed in relation with others or felt isolated. A time when you were able to relish in nature or felt disconnected. A time when you may have felt a part of something larger or wondered where you were going. 
All our lives, we dance with and through life. This August at Summer Break Camp for Adults, you are offered the opportunity, time, resources, and support to learn to be in step with the land,  people, and the past, present, and future.
And just like life, there will be things to confront, celebrate, and share, and times to laugh, sing, learn, and grow.
In addition to the history-making events of recent times, Camp de Benneville Pines is celebrating its 60th anniversary, a joyous and momentous occasion.
In honor of your place in this narrative of time, you will be regaled with presentations, workshops, and campfires by historians, geologists, storytellers, music-makers, and your UU and Indigenous friends and neighbors. And don't forget the ever-popular camp social time.
---
Rev. Carolyn Owen-Towle will set the morning stage, supported musically by former Summer Break dean Barbara Leigh Shields.  Then, keynote speaker, local historian Shannon Wray, takes you on a journey with "Being in Relation." Rev. Tom Owen-Towle will explore your relation to the past year and a half through "Hard Blessings: Nuggets of Nourishment Gleaned from the Pandemic."  In addition to social opportunities with your Camp friends, throughout the rest of the days and evenings, you will have a varied selection of workshops and events that will delight, educate, and inspire.
You don't need to attend everything, BUT you won't want to miss anything!
---
This virtual event is a perfect opportunity to invite other adults in your life who have not yet attended Summer Break Camp for Adults, or for whom it is difficult to attend Camp in person. It is a time to share familiar and unknown history and to honor and celebrate each of you. This camp is sure to offer something for everyone. As the name suggests, we want camp participants to represent life and experiences "through the ages".
---
Shannon Wray's story in Mill Creek Canyon began when her great-great-grandfather went with a U.S. Army detachment to cut trees there for a flagpole at Fort Moore in Los Angeles in 1847. Hailing from a Hollywood family, her aunt was Fay Wray, classic film star of King Kong fame. As a young child, she spent every summer in Mill Creek Canyon then moved there year-round in1968 and attended school at the old two-room Fallsvale Schoolhouse. Shannon enjoyed careers in publishing in the United States and Canada before becoming a television producer  and traveling the world for national networks for over thirty years. Returning to her hometown on 2009, she became fascinated with people in its past and now presents the history of the canyon locally. Ms. Wray lives in a historic home in Mill Creek Canyon with her family.
                                                                            UU Reverends Carolyn and Tom Owen-Towle, once again, bring the spiritual ministry to camp through workshops, worship, and song.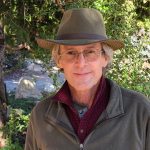 Dr. Timothy Krantz or Tim, as his students refer to him, has over 40 years of experience with a wide range of specializations. He has been in Academia for 24 years and has chaired two departments at the University of Redlands—Environmental Studies and Latin American Studies. Dr. Krantz was a Fulbright Scholar to Austria in 2009-2010 and has continued to work with the Institute for International Education as a peer reviewer of U.S. scholar applicants to Austria and as a Fulbright Ambassador. He is the founding Director of the Southern California Montane Botanic Garden at The Wildlands Conservancy's Oak Glen Preserve. Dr. Krantz is a recognized authority on the flora of the San Bernardino Mountains and rare and endangered plants of California.
Tim's first areas of academic expertise were as a botanist and ornithologist. After graduating from the University of Redlands and Stanford University, Tim received his doctorate in Geography from the University of California, Berkley.
Professor Tim Krantz has been described by a student in this manner: "He somehow knows everything about everything."
Don't let this imposing list of accomplishments intimidate you. While Tim has a vast knowledge base, he also has a comfortable and clear way of explaining everything. As another student put it, "Makes you passionate about any subject he teaches."
---
*** Get a head-start on camp fun***
***Send us a picture of you from your younger days*** 
As we relate to other people and history, share who you were (or at least what you looked like) before we knew each other. Send photos to history@uucamp.org. Write 'Adult Camp' on the subject line.
Our camp presenters:
                                              AND
***Have some pictures, articles or stories of Camp in days gone past?***
Be a part of Camp's 60 Years of Love Celebration by sending  pictures and stories to history@uucamp.org. or mail to dBP History c/o Marianne Shuster, P.O. Box 185, Mentone, CA 92359.
---
FEE: Suggested $120.00
In the spirit of welcoming, we are offering several sliding scale entry points for registration. By offering a sliding scale for this virtual event, we invite all interested to attend at the level of financial contribution that is comfortable for them, while also acknowledging the expertise of the presenters/instructors and the amount of behind-the-scenes planning that goes into holding this space for all attendees.
Those who pay at the highest levels are making a donation to help those in financial need for this event. Please remember that for a sliding scale to work, we need the same number of people with means to generously pay more to balance the needs of those who can afford less.
DONATIONS: Camp is still struggling financially and will be stressed until we are fully up and running on a continual and long-term basis. If you have the capacity to support camp operations, please donate to the Share Your Love matching donation fund at the bottom of the registration form. You may also donate directly on our website.
---
For general information, contact Janet James, Executive Director, director@uucamp.org or call (909) 435-6298.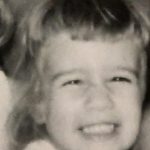 For information on 2021 UU Summer Break Camp for Adults, contact Marianne Shuster, Dean, office@uucamp.org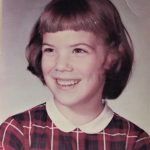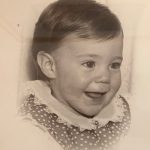 For information on registration, contact Laura Chamberlin, Registrar, registrar@uucamp.org or call (909) 794-2928.