2022 Winter Art Camp — Life Drawing
Friday, December 2 to Sunday, December 4, 2022
Dean: Betsy Gilpin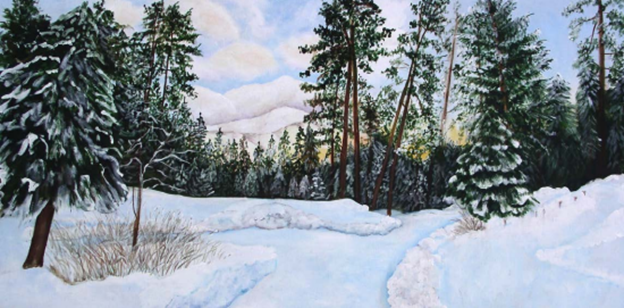 Registration is OPEN!
Sign up early, this camp sells out quickly!
This winter version of Art Camp offers Life Drawing only. Enjoy three sessions of life drawing: Friday afternoon, Saturday morning and Sunday morning. Lots of time for "Art Talk", Show and Tell and just visiting and inspiring one another.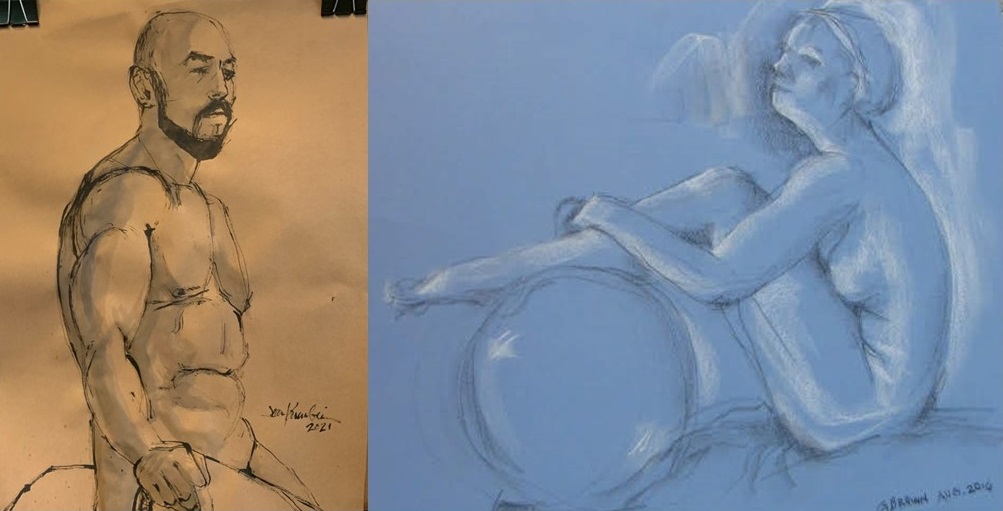 Cost is $185 per person and includes materials, instructor, model and lodging. Campers share cooperative meals in Craig's Cabin. You will be assigned food to bring and cook. Bring a brown bag lunch for Friday. Campers will stay in either Craig's Cabin or Cabin 6. Cabin assignments will be made by camp dean and registrar.
Enjoy good companionship, beautiful surroundings and in case of snowy roads, there will be a shuttle that runs from down below up to camp.
All attendees must be fully vaccinated for Covid-19 and proof of vaccination is required.
A $75 non-refundable deposit is required to reserve a space for each camper. DE BENNEVILLE PINES RESERVES THE RIGHT TO CANCEL THIS CAMP IF A STORM ARRIVES. We will refund your money and let you know in plenty of time. Campers who cancel of their own accord are subject to our non-refundable $75 deposit. However, November and December are less likely to have lots of snow than January or February.