Summer Break Camp for Adults & Singing in the Pines
Thursday, August 10 to Monday, August 14, 2023
"Uplifting Our Voices, Uplifting Our World:

Upcycle!

"
Dean: Randy Kokal
Keynote Speaker and Choir Director: Donald Milton III
As of 5/15/23, all rooms in Craig's Cabin and Cabin 6 are sold out. Double bed rooms in Cabins 5 or 7 are still available for an additional $25 per person and requires 2 campers per room.
Upcycling: to recycle (something) in such a way that the resulting product is of a higher value than the original item: to create an object of greater value from (a discarded object of lesser value)
Merriam-Webster Dictionary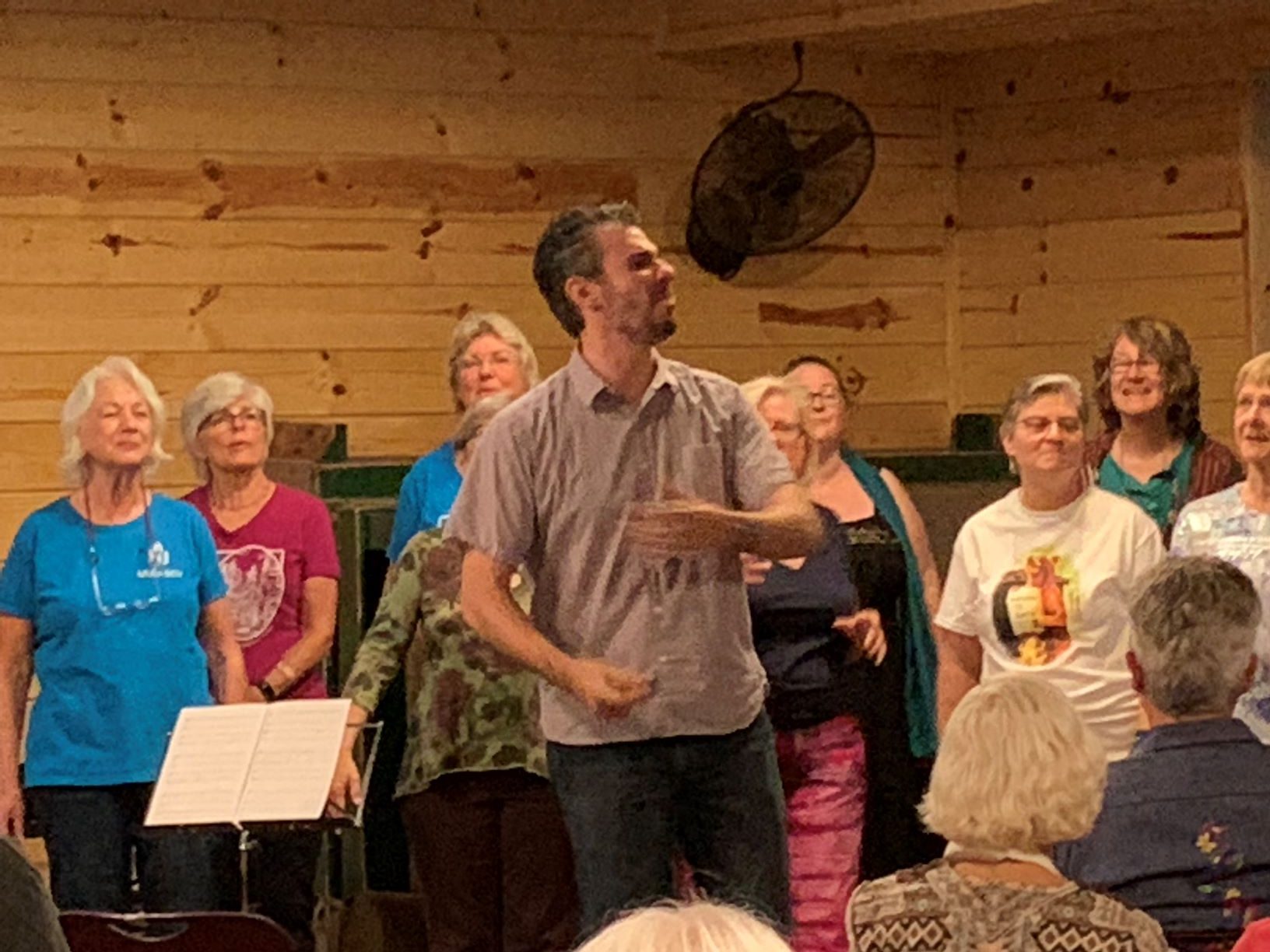 Come back to camp this summer for another wonderful, uplifting 4-nights and 5-days of spiritual growth, camaraderie, and thought-provoking workshops and activities. We are so pleased that Donald Milton III, who served as our Guest Choir Director in 2019, will be back  serving in dual capacities this year – as the keynote speaker for Summer Break Camp and as the choir director for Singing in the Pines. His theme for both programs will be: Upcycling our Congregations.
Summer Break Camp:  Our congregations are living organisms, constantly changing. We, as leaders and members of our communities, can get stuck in ruts, doing the same things year after year. This week, during our keynote time, we'll talk about how to "upcycle" everything in our congregations from music and readings, to religious education, and even coffee hour and welcome. Upcycling is all about taking beloved things in our congregations and looking at them in new ways. We can innovate what we're doing without throwing away the baby with the bathwater.
Donald will lead us through conversations about our UU congregational lives with his high energy, optimistic style. We'll have a great time in the process, and everyone will return home full of ideas on how to make our congregations more engaging, dynamic, and welcoming to more people.
Singing in the Pines: We will spend a meaningful week making beautiful, energizing music together with the picturesque backdrop of snow-capped peaks. Donald returns to camp after a wonderful experience in 2019. He combines expert vocal pedagogy with a fast paced, joyful rehearsal that keeps singers uplifted and eagerly wanting more. Choir members will explore some beautiful anthems every morning and share their upcycled music with all of the camp participants at the end of the week.
Donald believes everybody should sing and even leads a lecture titled, "Singing for Non-Singers" that encourages people to dive in and sing for the joy of it, not the product. Each afternoon we'll have a singing experience open to everyone at the camp where we'll sing favorite hymns, rounds, and even popular songs for the pure joy of singing. 
Click here to read more about Donald Milton III.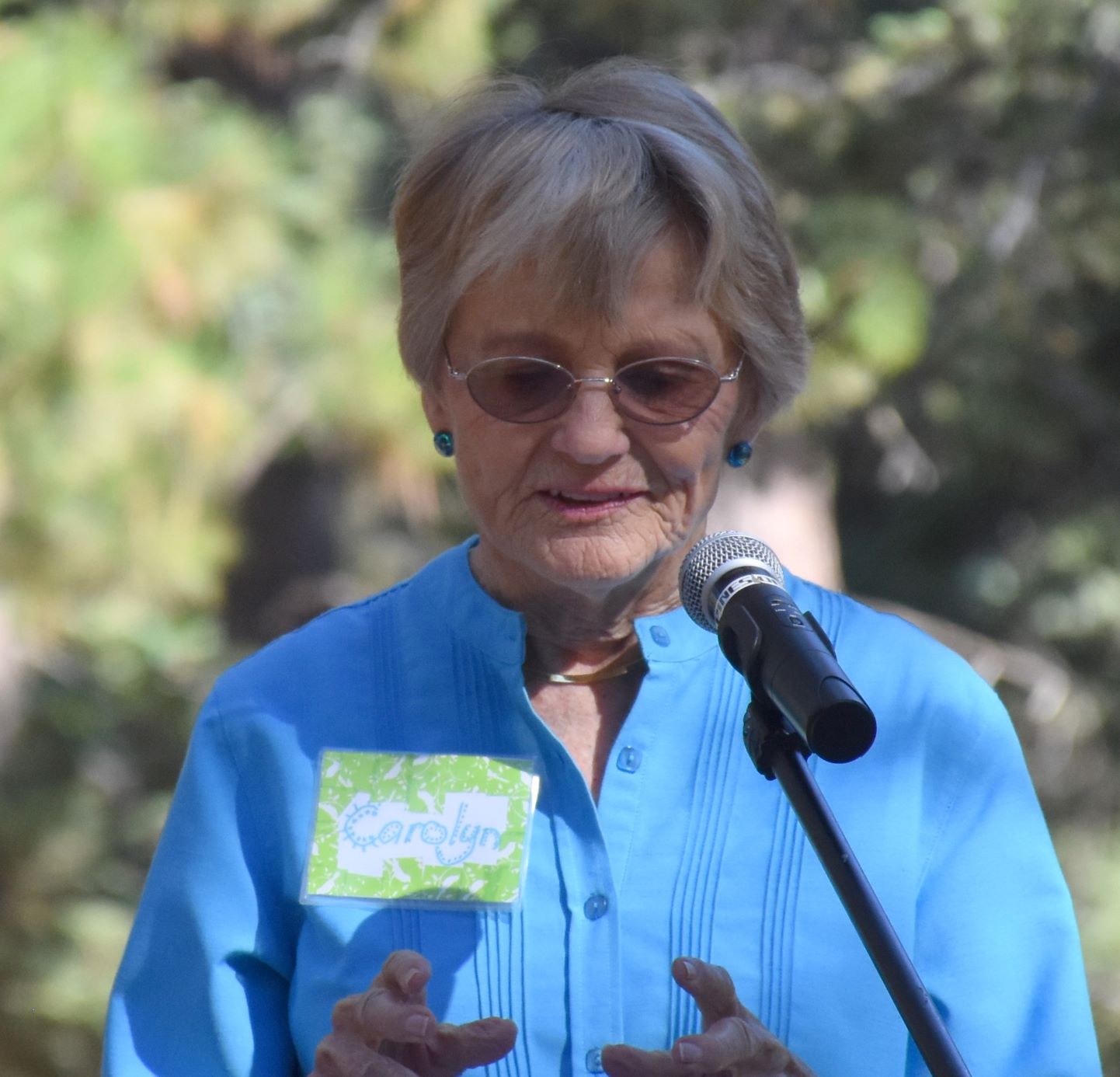 Rev. Carolyn Owen-Towle, Adult Camp Chaplain, will brighten each morning with inspirational words and homilies.
We've also invited back many of our campers' favorite speakers and workshop leaders. Rev. Tom Owen-Towle will be leading another of his thought-provoking seminars with discussions. Shannon Wray, the keynote speaker from our 2021 virtual camp, will enthrall with tales of the history of Mill Creek Canyon and bring to life some of the colorful characters living in the local mountains 100 years ago. And Chris Epting will inspire us to be better writers and help us capture our stories and our hearts on paper. Expect Chris to share excerpts from his latest book one evening Camp is really shaping up to be another great summer adventure, as we work thru all of the details.  We hope you will join us!
Effective January 31, 2023, the Board of Directors updated its Covid-19 policy. While encouraging all campers, volunteers and staff to be fully vaccinated (including boosters), Covid-19 vaccinations will no longer be required for attending camp. Campers must Rapid test for Covid-19 within 24 hours of arrival to camp and prove a negative test result upon check-in. Click here to read the updated policy in full.
Pricing Information
Camp de Benneville Pines has moved to a self-selecting sliding fee scale. Level 1 ($590) is our minimum cost, Level 2 ($610) is what it takes for us to meet our expenses, and Level 3 ($630) helps us to offset costs and supports camp's scholarship fund.
If you would like to participate in "Singing in the Pines" and experience Donald Milton III up close and personal, there is an extra $50 program fee.
Due to the high demand for lower beds, no private rooms can be offered at the onset of registration. Please indicate in the "Comments Section" if you are interested in a private room. We will be back in touch as we get closer to the start of camp if any private rooms are available.
CRAIG'S CABIN IS SOLD OUT!
Upgrades to Cabin 6 are available at $40 per person. Only twin beds are available in this cabin.
There are two rooms with double beds in Cabins 5, 7 and 8. These rooms are reserved for couples and the upgrade fee is $35 per person.
Non-refundable $75 per person deposit due at time of registration to confirm reservation.
For general information, contact Janet James, executive director, at director@uucamp.org or (909) 435-6298.
For information on registration and rooming, contact Laura Chamberlin, registrar, at registrar@uucamp.org or (305) 389-4755.