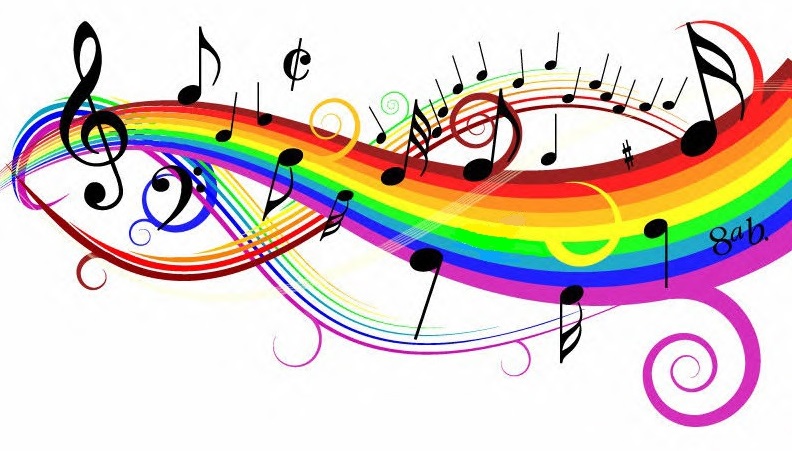 2023 UU Young Adult Camp
"Songs of Spirit / Return to Music Mountain"
Deans: Grace Engleman and Grayson Gothard
 Friday, September 1 — Monday, September 4, 2023
Come sing a song with us in the mountains for an amazing 3-day weekend with something for everyone! Breathe in the fresh air as you enjoy the mountain views, starry night skies, and beloved community of camp. Broaden your horizons through social justice workshops and deep conversations, but don't forget to delight in all the silly games and activities our community has to offer. Take a moment to listen to the beautiful melody of the mountain's landscape and recharge from your busy down-the-mountain lives.
Camp De Benneville Pines invites you up the mountain once more for "YA Camp 2023: Songs of Spirit" (or, unofficially, "Return to Music Mountain") this Labor Day weekend. YA Camp Deans Grace Engleman and Grayson Gothard look forward to exploring the connections between UU spirituality, a love of music, and the power of community in a beautiful forest retreat setting. Young Adult Camp is an annual summer retreat for 18 to 35 year-old Unitarian Universalists and people of all faiths at Camp deBenneville Pines. Meet new friends, connect with old ones, learn from and with social justice volunteers, dance your heart out, laugh out loud, reconnect with the land, each other, and your soul.
Camp de Benneville Pines is a retreat and conference center in the San Bernardino National Forest, surrounded by a forest of towering pines, cedars, and oaks. It is affiliated with the UUA and welcomes people of all faiths who share our philosophy of respect for the interconnected web of life and for the worth and dignity of all human beings.
Proof of vaccination against Covid-19 is required for this camp. All attendees must Rapid test for Covid-19 within 24 hours of arrival to camp and prove a negative test result upon check-in at Camp. Click here to read our full Covid-19 Policy for this camp.
Camp has moved to a self-selecting fee scale. Level 1 covers our minimum cost, Level 2 assists camp in meeting its needs and Level 3 helps to offset costs and supports camp's scholarship fund. For this camp, the Level Pricing is:
Level 1 = $270
Level 2 = $290
Level 3 = $320
The minimum cost for this 3-night, 4-day camp is $270 per attendee with a $75 non-refundable deposit required to confirm your registration. Scholarships are available! If you want to apply for a scholarship, please select Level 1 pricing when you register. Please register and pay the deposit early to ensure your registration, as space is limited. We look forward to seeing you there!
Register!    Scholarship Application    Volunteer Staff Application