The 25th Anniversary of Women Retreating Together in the Pines!
2023 UU Women's Retreat
Service and Self: Putting Life in Balance
Friday, May 5th to Sunday, May 7th, 2023
Dean: Judith Martin-Straw
REGISTRATION IS OPEN!!!!
Come help us celebrate 25 years of women retreating together in the pines. 25 years! What an amazing milestone. We will be gathering at Camp DeBenneville Pines on May 5th to 7th for an amazing weekend of moving, breathing, singing and relaxing in the mountains.
The Unitarian Universalist Community Church of Santa Monica will be hostessing the gathering, and our theme this year is Service and Self: Putting Life in Balance!
We will be offering workshops on yoga, line dancing, journaling, singing workshops and more! There will be hikes, social hours and plenty of time to relax in the woods. We will be learning some new dances after dinner, and there will be a brief worship service on Sunday morning.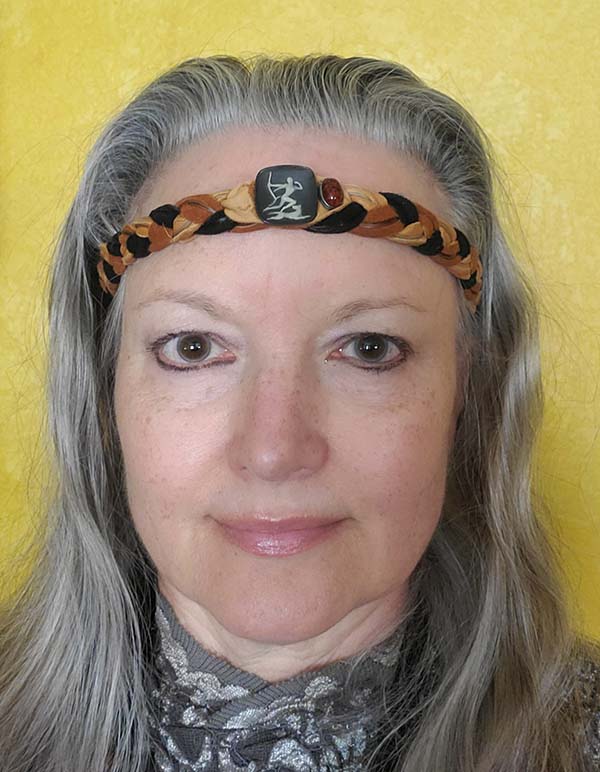 Nicki Harris will be our keynote speaker and will help us celebrate 25 years of women gathering together in the Pines! Together we will focus on the delicate balance between the ways women serve our families, friends and spiritual communities while also protecting ourselves from complete burn-out. We will discuss techniques to discern between codependency and interdependence so caring doesn't bleed into caretaking. Self-care isn't selfish and benefits everyone.
Be ready to release, relax, refresh, and renew. Together let's put our lives in balance!
Jody James and Cairyl Gardner will be joining us again this year. Reserve your massage, stretch, or acupuncture appointment prior to Thursday, May 4th and choose your preferred time(s). Click here to find out more about their services. Email Jody and Cairyl at gratonia1@gmail.com to make an appointment. Indulge yourself! You deserve it!
Rooms will be offered on an as-needed basis for differently abled women; those who require ADA access will have priority to ADA cabins.
Registration opens at 7 am on Sunday, February 19th. This event sells out super-fast, so grab a friend and get registered early! As plans and retreat details unfold, more workshop information will be available. If you're interested in leading a workshop, please provide theme/subject while registering and we will contact you with quickly.
We will be offering the "Early Arrival" (Thursday) option again this year for an additional $25. Check-in will only be available from 3 to 6 pm on Thursday. Please make sure to arrive during this period. We will not be able to accommodate campers who arrive before or after this time frame. The first meal provided by camp will be dinner Friday night so be sure to bring provisions and beverages to sustain you until then.
Effective January 31, 2023, the Board of Directors has updated camp's Covid-19 policy. While encouraging all campers, volunteers and staff to be fully vaccinated (including boosters), Covid-19 vaccinations may no longer be required for attending camp. Camp Coordinator/Dean for each camp/retreat have the option of requiring proof of vaccination for their individual camps.
Proof of vaccination will not be required for this year's Women's Retreat. Campers must Rapid test for Covid-19 within 24 hours of arrival to camp and prove a negative test result upon check-in. Click here to read the updated policy in full.
Pricing Information
Camp de Benneville Pines has moved to a self-selecting sliding fee scale. Level 1 ($260) is our minimum cost, Level 2 ($300) is what it takes for us to meet our needs and Level 3 ($335) helps to offset costs and supports camp's scholarship fund.
Due to the high demand for lower beds, no private rooms can be offered at the onset of registration. Please indicate in the "Comments Section" if you are interested in a private room. We will be back in touch as we get closer to the start of camp if any private rooms are available.
As of 2/21/23, Craig's Cabin is sold out. If you would like to be added to the Wait List for this cabin, please let us know in Cabin/Roommate Request area of the registration form.
Limited upgrade accommodations in Craig's Cabin  are available. Most rooms in Craig's Cabin have a lower double bed and an upper twin bunk. Two persons are required in these rooms and the upgrade fee is $40 per person.
Cabin 6 is being reserved for Organizing Committee staff members.
There are two rooms with double beds in Cabins 5, 7 and 8. These rooms are reserved for couples and the upgrade fee is $30 per person.
Register by March 31, 2023 and take advantage of our $25 Early Bird Discount! Don't put off registering if you have accessibility issues or want to room with a friend.
Non-refundable $75 per person deposit due at time of registration to confirm reservation.
For general information, contact Janet James, executive director, at director@uucamp.org or (909) 435-6298.
For information on registration and rooming, contact Laura Chamberlin, registrar, at registrar@uucamp.org or (305) 389-4755.
Register