Embracing Change
Friday, May 19 to Sunday, May 21, 2023
Dean: Kathy Bolte
Keynote Teacher: Kristina Cotran
REGISTRATION IS OPEN!
There's no denying it, life as we've known it has changed. The pandemic we've lived with, and the social inequities it has highlighted, have pulled the rug right out from under our contented feet. We've been challenged to face personal growth, and growth as a collective. We've been asked to step up to a new normal, to change the ways we are showing up in the world. All this change may be frightening. We may even be experiencing growth fatigue.
Well, we're got you covered. Join dean Kathy Bolte for Yoga and Whole Living Camp as nine extraordinary teachers give you tools that will help you embrace the changes you're experiencing.
One facet of "Embracing Change" is that we've expanded our name and our scope of vision for this camp. We want to move forward with offerings that will help our campers to embrace all that it means to engage in living a life of wholeness. With that in mind, we're enhancing our focus to include the inspiration of "whole living" because that has always been a part of what yoga truly is.
Another change is that we are opening this camp to campers ages 16 and older! Won't it be great to share this experience with your kids or grandkids?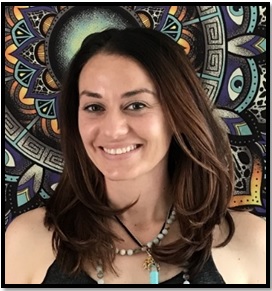 Kristina Cotran will be our dynamic keynote speaker. She is a specialist in Social Emotional Learning. She'll lead us off by teaching us how to enhance our relationship skills in order to embrace life's changes. At the close of our weekend, she'll teach us some new ways to manage our time in order to honor our shifting priorities.
This restorative weekend will revolve around the idea of Embracing Change and giving you tools you can use to do precisely that. The camp features a great lineup of extraordinary teachers to guide you toward an open relationship with change and growth. Grab your yoga mat, blanket, and blocks. Have pen and paper at your side. Bring your open mind and eager heart and get ready to begin Embracing Change.
Effective January 31, 2023, the Board of Directors has updated camp's Covid-19 policy. While encouraging all campers, volunteers and staff to be fully vaccinated (including boosters), Covid-19 vaccinations may no longer be required for attending camp. Camp Coordinator/Dean for each camp/retreat have the option of requiring proof of vaccination for their individual camps.
Proof of vaccination will not be required for this year's Yoga and Whole Living Camp. Campers must Rapid test for Covid-19 within 24 hours of arrival to camp and prove a negative test result upon check-in. Click here to read the updated policy in full.
Pricing Information
Camp de Benneville Pines has moved to a self-selecting sliding fee scale. Level 1 ($250) is our minimum cost, Level 2 ($290) is what it takes for us to meet our needs and Level 3 ($325) helps to offset costs and supports camp's scholarship fund.
Due to the high demand for lower beds, no private rooms can be offered at the onset of registration. Please indicate in the "Comments Section" if you are interested in a private room. We will be back in touch as we get closer to the start of camp if any private rooms are available.
We will NOT be offering early arrival (Thursday) this year. We're sorry but logistically it just isn't possible at this time.
Craig's Cabin is reserved for Kathe Bolte and the teachers.
Cabin 6, our other premium cabin, has three rooms, each with two sets of bunk beds, as well as a full kitchen and living room/dining area. The upgrade fee for this accommodation is $30 per person.
There are two rooms with double beds in Cabins 5, 7 and 8. These rooms are reserved for couples and the upgrade fee is $30 per person.
Register by April 30, 2023 and take advantage of our $25 Early Bird Discount!
Non-refundable $75 per person deposit due at time of registration to confirm reservation.
Click here to meet your teachers
Click here to learn more about the camp sessions
For general information, contact Janet James, executive director, at director@uucamp.org or (909) 435-6298.
For information on registration and rooming, contact Laura Chamberlin, registrar, at registrar@uucamp.org or (305) 389-4755.