Camp CommUUnity 2020!
Sunday, July 12 – Saturday, July 18, 2020
Dean: Kathleen Moscato
Register          Camper Profile           Scholarship Application
Unitarian Universalists are people of all ages, many backgrounds and beliefs. We are brave, curious and compassionate thinkers and doers. We create spirituality and community beyond boundaries, working for more justice and more love in our own lives and in the wider community while living our values.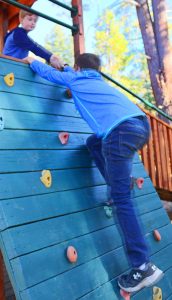 What brings us together? What keeps us together? Community! Communities provide relationships and connections with others, support, a sense of belonging, a place for gathering together, hope, motivation to keep pushing forward, and opportunities to give back to others in need.
Camp CommUUnity will focus on why we come to our beloved Camp de Benneville Pines…to be in a place we can commune with nature, find solitude, and be welcomed into a community where we can make new friends and reconnect with old ones. We foster a community of hope and resilience and cultivating those characteristics in ourselves! We strive to help campers make connections at our Junior High Summer Camp! It is our goal to create a safe, fun, creative, and inclusive space for all campers to unwind from their daily lives and to remember the connections that surround them.
Campers have the opportunity to participate in swimming, canoeing, hiking, archery, team building activities, playing games, music, arts and crafts, a variety show, dancing, a service project and making friends for a lifetime! Campers are invited to share their talents, hobbies, favorite board games and activities at camp. There will be time in the lodge and in the cabins to simply unwind and relax while building community! Bring your games, stories, songs, and instruments!! We are creating space in our week to simply be together.
If you have completed grades 6th – 8th, get away this summer with us and continue your UU journey at Junior High Summer Camp CommUUnity 2020!
Cost: $675
Early Bird Discount: Save $75 if registered by May 31, 2020.
Register          Camper Profile           Scholarship Application
Submit registration with a $75/person non-refundable deposit, full balance due one week before start of camp. No refunds will be allowed after Check-in begins on first day of camp.
For general information, contact Janet James, Executive Director, director@uucamp.org or call (909) 435-6298.
For information on 2020 UU Junior High Summer Camp, contact Marianne Swift-Gifford, Camping Ministries Director, cm@uucamp.org or call (909) 287-1270.
For information on registration, contact Laura Chamberlin, Registrar, registrar@uucamp.org or call (909) 794-2928.