PSWSAA Spring Con 2023
UU Youth are Invited to Spring Con!
April 21 to 23, 2023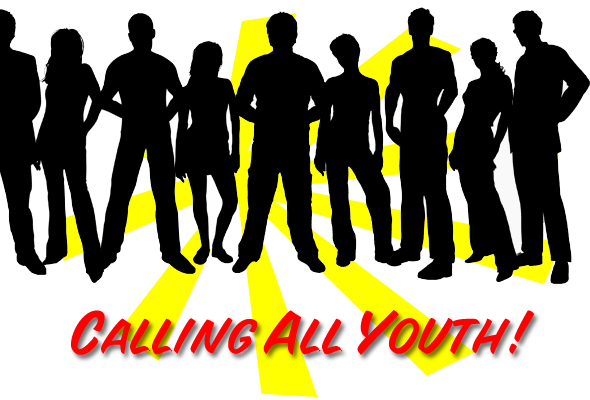 Registration is open!
What's a Con? A Con is a weekend youth conference overnight gathering for UU youth! This weekend Youth Con happening at the Pacific Southwest Service Area (formerly PSWD) Assembly at UU San Luis Obispo is open to active UU youth currently in 8th to 12th grades. The weekend is being planned and led by some amazing Camp deBenneville Pines Leaders, UU Religious Educators, Youth Advisors and Adult Volunteers.
We will create space for our UU youth to have time to connect, bond, play and grow as we begin to nurture our connections in person once again. This is an intentional time for UU youth to spiritually grow an inclusive community with each other and join in with the larger PSWSAA gathering to learn from local Indigenous leaders. There will be time for games, movies, outdoor adventures, deep conversations, laughter and just hanging out together. Join us as we create community together!
Youth need to attend with an adult sponsor so we can maintain a 6 youth to 1 adult ratio. This is the first time we have done a con; we are working hard to make it fun and safe. We hope you will join us! Click here to learn more about the responsibilities of an adult sponsor at this event.
Note: This event is being planned, run and managed by Camp de Benneville Pines along with UUSLO and a Con Leadership Team following Camp's Youth Safety Guidelines. Questions? Contact Marianne at: cm@uucamp.org
The attendees at the PSWSAA Youth Con will create their own covenant and will be in covenant with Camp de Benneville Pines' Youth Safety Policies. Youth will experience both the safety of being in a covenantal community and the responsibility to repair relationships when difficult situations arise. The Con Leadership Team has the authority to hold participants accountable and determine restorative consequences for their behavior. The Con Leadership Team will deal with any break in Covenant that is related to the rules/behavioral expectations.
Covid Policy:
Due to the fact that this is a sleepover event, the following requirements will be in place:
All attendees are required to be fully Covid vaccinated and (preferably boosted).

All attendees are required to complete a rapid Covid test upon arrival; the hosts will provide tests for everyone. (We recommend testing before you travel, if you will be traveling a distance so you won't have a positive person discovered at check in).

Masking is recommended but not required to attend.