Counselor-in-Training Program
Sunday, July 3 – Saturday, July 9, 2022
Counselor Trainers: Mary Carter-Vail and Melinda Merkel Iyer
Registration is OPEN!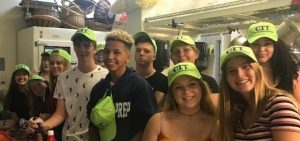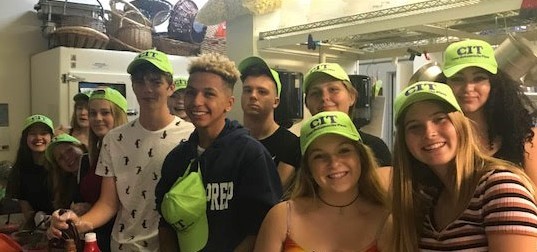 Do you want to give an amazing experience to the next generation of campers? Ready for a summer of challenging work and serious responsibility, mixed with outrageous fun and friendship? Train to be a cabin counselor with the CIT program!
Delve into a week of intensive learning as you discover the behind-the-scenes side of camp! We will explore leadership styles and conflict management, build skills for working with children, practice handling emergency situations, learn how to lead age-appropriate workshops and games and so much more.
In addition to learning how to be top-notch counselors, CIT's build connections with each other and become an integral part of the UU Elementary School Summer Camp community. Training takes place in the first half of the day; in the afternoon, CIT's will assist camp counselors and program staff to gain practical experience.
Are you interested in applying for the CIT program? Please watch the video linked below to make sure it is for you!!
https://www.youtube.com/watch?v=8YxVC8XHbZ8
Space is limited. Given de Benneville's ongoing need for counseling staff, applicants should be willing to commit to serve the counseling program for several years after successful completion of the program. All applicants must be between 14 and 18 years of age. A formal CIT application will be sent upon registration and receipt of $75 deposit. All applications, including letters of recommendation, must be in by April 30, 2022. Final acceptance notification will be made by May 15, 2022.
Click here to read more about Camp's current COVID policies.
Cost: $500 (no discounts are available for this program).
For general information, contact Janet James, Executive Director, director@uucamp.org or call (909) 435-6298.
For information on 2022 Counselor-in-Training Program, contact Marianne Swift-Gifford, Camping Ministries Director, cm@uucamp.org or call (909) 287-1270.
For information on registration, contact Laura Chamberlin, Registrar, registrar@uucamp.org or call (305) 389-4755.
Register