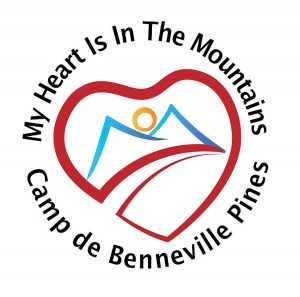 Due to the ongoing COVID-19 pandemic, Camp de Benneville Pines has been closed since March. Currently, camps are canceled into September while we assess the feasibility of opening for the Fall. Without camps, we have no income. Without income we have no operating funds. Without funds for basic operation and maintenance, Camp is in danger of being unable to open when the pandemic is over. Please give now to help ensure your beloved camp is here and thriving for you and the generations to follow.
Registration fees cover most of Camp's operating expenses, but your charitable contributions make all the difference as we work to make camp more accessible and inviting for all who come.
Your annual fund contributions help where we need it most:
ACCESS – More kids and adults get to come to camp, regardless of their ability to pay.
AMENITIES – Well-kept buildings and grounds are more comfortable and accessible to all.
STAFFING – Increased infrastructure means staff is fully engaged without reaching burnout.
STEWARDSHIP – Camp can make purchases in accordance with UU values of environmental stewardship.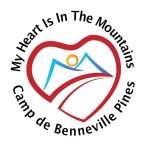 When you donate to Camp de Benneville Pines, you directly impact the lives of thousands of youth and adults who find inspiration and empowerment at our mountain retreat.
With your monetary investment in campus improvements, scholarships, programs, staff, and other funds, you are investing in the future of Unitarian Universalist life.
Camp de Benneville Pines is a 501(c)(3) nonprofit organization.