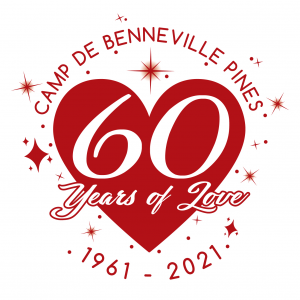 We're not out of the woods yet!
For over 60 years, Camp de Benneville Pines has served as the spiritual home to UUs and other like-minded individuals. We host camps for children, youths, adults, families, and church groups, as well as leasing our facilities to other groups.
And, as we all know, once you experience Camp, you love Camp! There's just something so special about being together in nature, sharing ourselves with others and unplugging, if only briefly, from the daily pressures that stay down the mountain.
Camp has been slowly reopening in an effort to avoid creating a Covid outbreak. We have been limiting capacity of overnight campers to a level way below our breakeven point. While this strategy is keeping our camp community safer, it is straining our already strained budget. Camp relies more and more on donations to keep our guest fees affordable and to pay a living wage to staff.
Your one-time donation will help keep Camp alive and thriving for generations to come.