2023 Pacific Southwest Service Area Assembly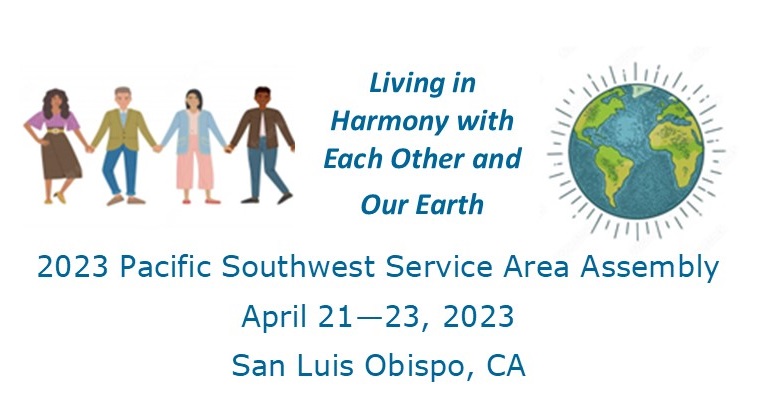 JOIN FRIENDS AND COLLEAGUES FROM THROUGHOUT THE
PACIFIC SOUTHWEST SERVICE AREA (PSWD)
APRIL 21 – 23, 2023
We are so excited! Plans for the 2023 Pacific Southwest Service Area Assembly in San Luis Obispo are coming together. This year's local UU assembly is being held April 21 to April 23 at the beautiful congregational facility, Unitarian Universalists San Luis Obispo, and is themed Living in Harmony with Each Other and our Earth.
Join us to share what's going on in your congregation and to enjoy meaningful keynote topics, an assortment of workshops, youth con activities, worship, meals and more! Two noted keynote speakers will take the stage at this year's assembly.
Speaker chairwoman Violet Sage Walker of the Northern Chumash tribal Council (NCTC) is the Nominator of the proposed Chumash Heritage National Marine Sanctuary. With 35 years of experience in cultural resource management and over a decade working on the marine sanctuary campaign, her expertise guides NCTC's multifaceted work in California and beyond.
Chair Sage Walker has traveled the world sharing her knowledge on collaborative management, social justice and equity. Her leadership is backed by an understanding of what it means to take care of our planet, be good stewards, and foster community. Chair Walker's connection to the ocean remains at the heart of all she does — her compass is set to the sea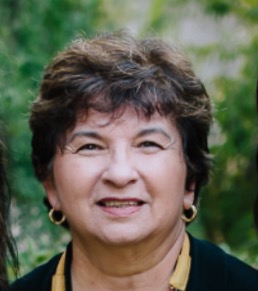 Mona Olivas Tucker will share yak tityu tityu yak tiłhini Northern Chumash tribal history of San Luis Obispo County and region, ongoing efforts for ancestral Land back, and the tribe's limitless future. She is the Tribal Chair of the ytt Tribe. Born in San Luis Obispo, Ms. Tucker has lived continuously in the southern part of SLO County. She is the great-granddaughter of Rosario Cooper who was the last known fluent speaker of the tilhini language.
Along with Tribal responsibilities, Ms. Tucker is an associate member of the ytt Northern Chumash Nonprofit, member of the UCSB Repository Chumash Advisory committee, the UCSB NAGPRA Committee, the CalTrans Cultural Studies Subcommittee, and the Santa Barbara Museum of Natural History California Indian Advisory Committee. Her passionate work to have her ancestral lands returned to the Northern Chumash Tribe (ytt Tribe) has no bounds.
"History, despite its wrenching pain cannot be unlived, but if faced with courage, need not be lived again." Maya Angelou
In the tradition of the PSWD annual assembly,
Camp de Benneville Pines 
is the proud sponsor of the 2023 annual assembly,
hosted by UUs San Luis Obispo
REGISTRATION OPENS
7 am, Saturday, 2/18/23 for the Assembly
7 am, Saturday, 2/25/23 for the Youth Con
Help spread the word about this year's Youth Con! Agree to sponsor a youth and bring them to the assembly.  Youths, 8th to 12th grades, will be involved with their own programing during the weekend where they are afforded the opportunity to foster relationship building, expand leadership skills, and develop a deeper faith identity.  Youth will spend the entire weekend together under the guidance of well-trained adult leadership.
Fees have been dropped to the 2015 level to help make this event affordable for all.  Remote viewing of keynote speakers and select workshops will be available, but we hope you opt to join us in person so you can meet face-to-face with friends in beautiful SLO.  The City of San Luis Obispo is celebrating Earth Day all weekend and is offering many outstanding and free events.
The planning committee is finalizing many levels of detail over the next month and will keep everyone in the loop as information is available. Details will be up on Camp's website, uucamp.org, later this week.
Our deepest thanks to UU's at SLO for hosting the 2023 assembly, sharing their church, skills and talents, and volunteer spirit by helping to put together this wonderful event.
Camp Annual Business Meeting:
De Benneville Pines has been holding its annual business meeting in conjunction with the PSWD assembly for 60 years.  This will be the first year we hold our meeting at the newly appointed PSW Service Area Assembly (same geographic area as the PSWD). 
According to Camp bylaws, every Member Church (UU Churches, UU Congregations, UU Fellowships) in the Pacific Southwest Service Area shall designate delegates from its membership and shall have the right to be represented in membership of the governance of DE BENNEVILLE PINES, INC., based upon the number of church members as certified by the Member Church to the UUA each year as follows: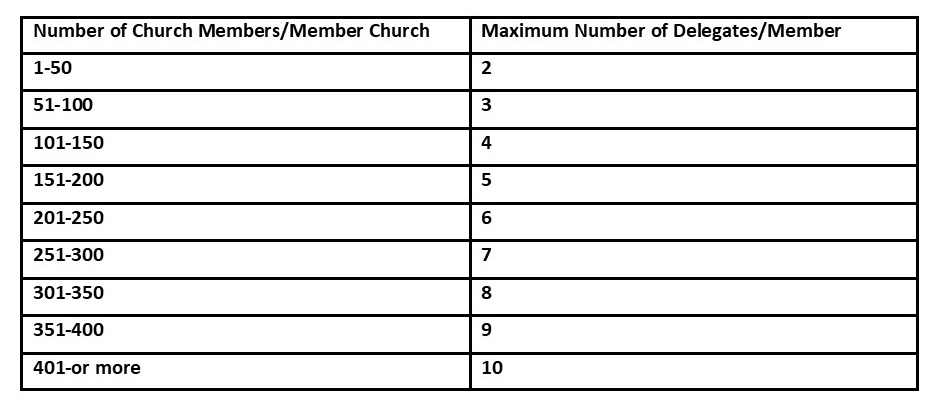 Sign up to be a Delegate and represent your church at the Camp's annual business meeting.
Dale Botts
Assembly chair and vice president of board of directors
dale.botts2@gmail.com
714.686.2791
Our Contact Information
Camp de Benneville Pines
41750 Jenks Lake Road West
Angelus Oaks, CA 92305
(909) 794-2928