The activity hub of Camp, Homet (O-May) Lodge is a beautiful multi-purpose use wood constructed building with a large stone fireplace, walls of windows, and a large deck overlooking the forest.
The Lodge accommodates the kitchen and is the site for all camp meals. During non-mealtimes, the sizable gathering space is used for meetings, workshops, crafts, games, large-group discussions, talent shows and other performances, or intimate conversations in the comfortable seating around the fireplace.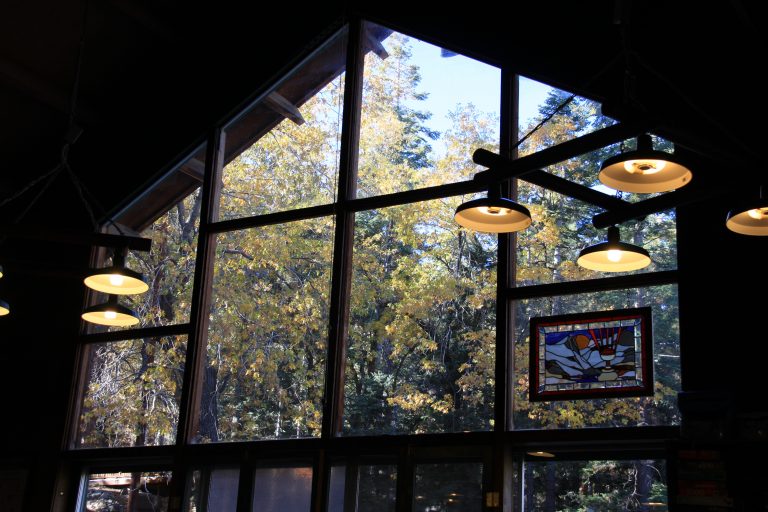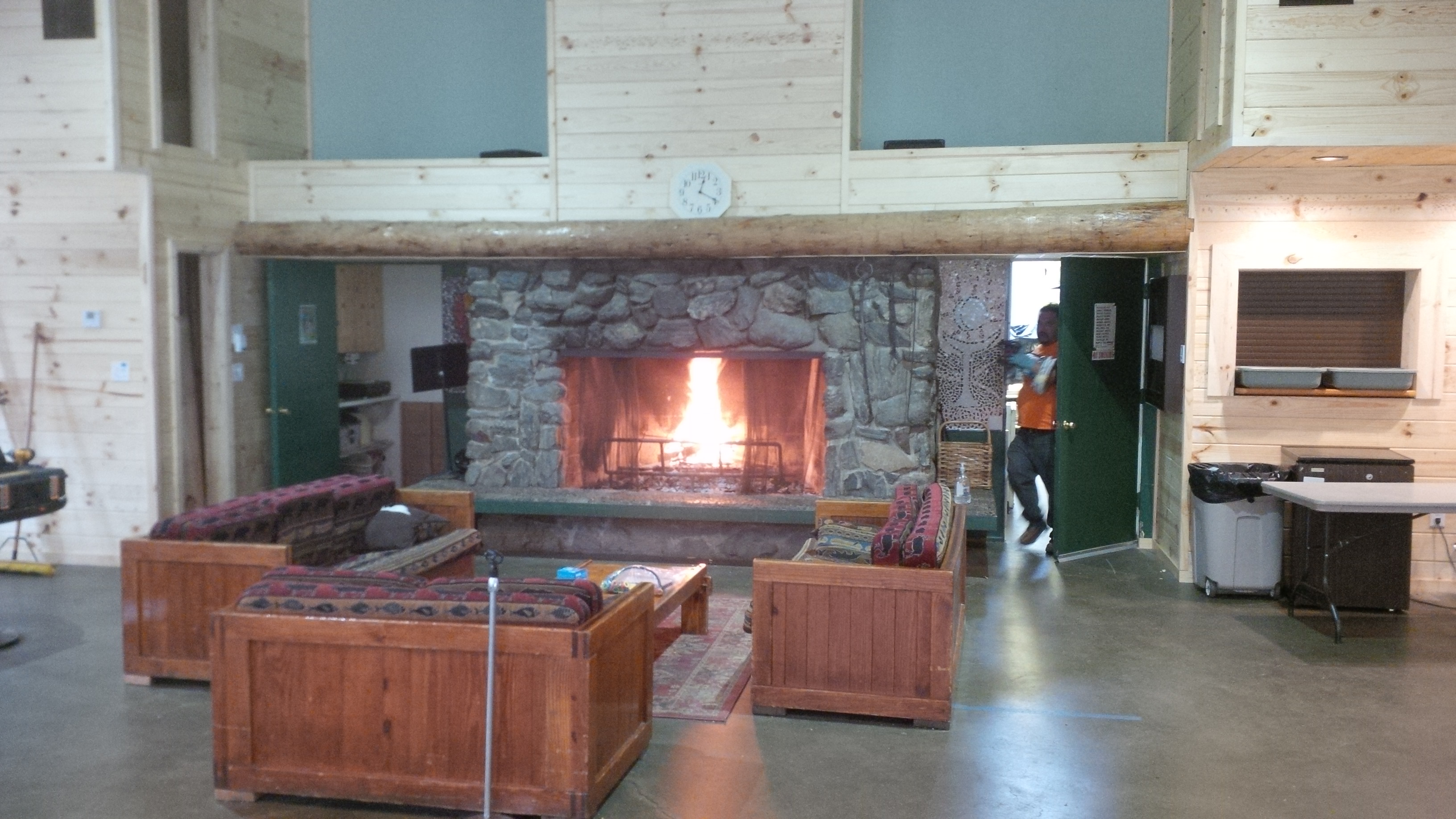 "Loved my experience here! Good food and friendly staff." Michelle P.
"Beautiful location, great cabins & common spaces so well maintained, aMAZing staff - you will love your time here!" 💗 Karen M.
The Lodge is always open, and the self-serve hot beverage station is continuously available during camp. Large group workshops and information sharing are made accessible by a PA system and mounted screen. Cabinets full of games, puzzles, crayons, and colored pencils round out the options for group or individual recreation time.
You may enjoy the wide deck, which features tables and chairs, bench seating, and picturesque views of the forest. It runs the length of the building with ample room for various activities. The deck is a popular spot for pre-dinner social hours, reading, conversation, art creation, spontaneous music gatherings, or just sitting and "being".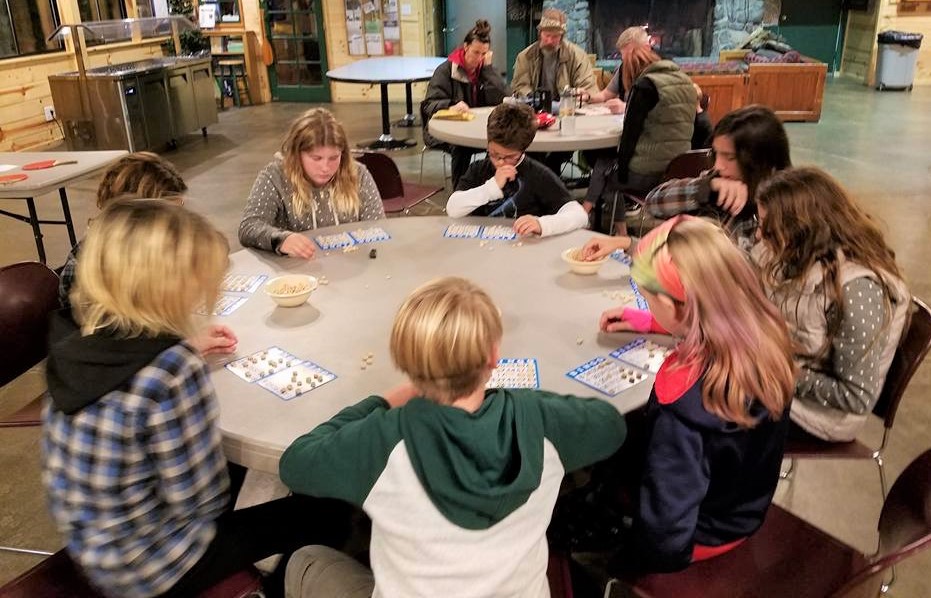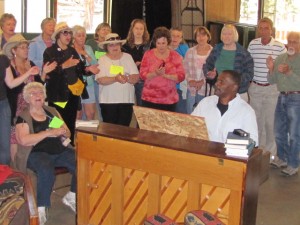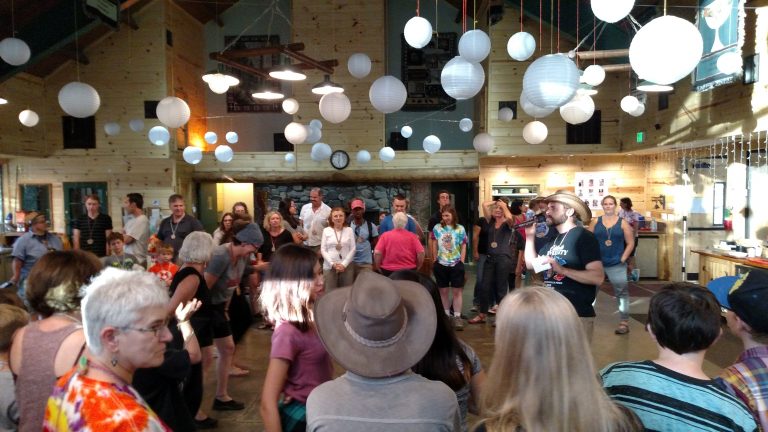 The Camp Store is also found in Homet Lodge. Stocked with Camp de Benneville Pines wearables and cards, handcrafted items, sundries, and snacks, the store is the place to peruse for Camp mementos and munchies. You may visit the store after most lunch and dinner meal-times.