Camp de Benneville Pines is an independent 501.c.3 organization with a 9-member Board of Directors.  Members of the Board are elected for staggered 3-year terms, and may serve for up to three consecutive full terms.  Current Board members include the following:
Officers
President - Andy Kissner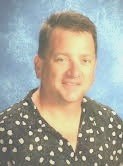 Andrew Kissner is a member of Pacific Unitarian Church (PUC) in Rancho Palos Verdes, California.  He has been married to Janet Lutkenhouse-Kissner for 24 years and has one daughter, Marina who is a sophomore in high school. For the past 10 years he has been a science teacher at Richardson Middle School in Torrance, CA.
As a volunteer,  he has served with:  Big Brothers of Greater Los Angeles, The Los Angeles Junior Chamber of Commerce, The Izaak Walton league of America California Division (president, vice president, treasurer, & secretary), The Izaak Walton League of America Westwood Village Chapter (vice president, treasurer, and secretary), and at Pacific Unitarian Church (facilities, DRE committee,  Camp de Benneville Pines Dean, and as a Top Chef in the Food Ministry program). 
Andrew believes that is it though the service of others that we achieve our spiritual enlightenment.  He serves the Unitarian Universalist movement as a way to gain spiritual meaning, and is glad to serve on the DeBenneville Pines Board of Directors as a way to continue his service in the wider Unitarian Universalist community.
Vice President - Randy McDaniel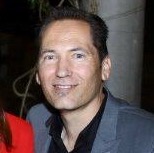 Randy McDaniel has enjoyed the Unitarian Universalist Congregation in Fullerton's annual family camp at de Benneville Pines since 2001 and has attended many work weekends over the years. Service is an important part of his who he is.
Randy is currently serving as the City of Riverside's Park Project Manager/Principal Park Planner with over 20 years of experience in park design, planning and improvement, is a licensed Landscape Architect, as well as, a Marine Corps Veteran.
He has raised two girls and a boy with his wife Karen and loves to set out on day hikes whenever he gets a chance. He joined the board in 2015 and currently serves as the as Vice President. Since then he has worked with Staff and the Board to develop a Master Plan to help plan for future improvements and fundraising efforts to address the inadequate staff housing and other programming needs.
In addition, he works to preserve and protect the city of Riverside's recreational resources by providing land planning services including overseeing the review and conditioning of all private land development projects that impact our 2927 acres of park land. Planning services also include plan check review and policy management for park development compliance to the Riverside Municipal Code, General Plan, Park Master Plan and park development standards.
Secretary- Betsy Gilpin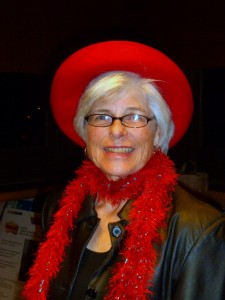 Betsy Gilpin has served on the Board of Directors for Camp de Benneville Pines for nearly 6 years. She has been an active and enthusiastic camper since 1986. Family camp with her children was special; every time they all are together, they reminisce about those magical days. After the kids fledged, Betsy attended many of the adult-oriented camps at de Benneville. She is very involved with getting her congregation (UU Fellowship of San Dieguito) up to camp for a weekend each April, and as a Camp Champ promotes all the camps to the membership. Also, she became very involved with the summer and winter Art Camps and heads a task force that maintains the art work on site. Before her retirement in 2006, she was a professor of biostatistics at the UCSD Medical Center.
She has held many leadership positions at her home congregation, including chairing several committees, being on the Ministerial Search Committee, and serving as Board president twice. Besides continuing to volunteer at UUFSD, she works a couple of days a week at the food pantry of the Encinitas Resource Center, serves as publicity chair for her community orchestra where she has played violin for just about as long as she has attended Camp, and manages to do a little art (as time permits).
Treasurer - Glenn Noreen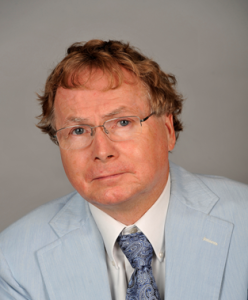 Glenn Noreen is a social justice warrior. He fights for social justice by developing and operating charter schools. The organization he founded, Ingenium Schools, has started four so far -- in Compton, Canoga Park (2), and Maywood. Its noble cause is restoring joy and meaning to learning.
Raised as a Baptist, Glenn was first attracted to UUism when he learned from his older brother that Unitarians went skinny dipping in the lagoon at Seabeck (in Washington State, where there is an annual UU family camp) -- and that's how women get pregnant. He met his wife at Throop Church in Pasadena.
In his spare time, Glenn enjoys mountain biking in the hills above his home in Claremont, swimming while listening to books on tape, and -- when there is snow in the mountains -- skiing.
Members at Large
Michael Aksevan
Michael was born in Turkey and immigrated to the US for college. He married Vel and became UU in 1996. The were first active in Laguna Beach UU and now in Ventura. Michael has served on his congregation's RE committee and the Board. He teaches OWL, does fundraisers that involve food, has run his congregation's annual service auction for dozen years and helped found the men's ministry. Vel and Michael discovered the Camp when their son Tanner was born in 2001 and they come a couple times a year as a family and always to Thanksgiving camp. His son Tanner is deeply connected to camp and to the larger UU movement, serving as Luminary leader, worship and leader at Cons -- all because of connections created and developed at Camp. Michael holds a BA in Sociology from Fullerton and an MA in Public Administration and Policy from California Lutheran University.
Nancy Fisk
Nancy Fisk is a lifelong UU who started coming to de Benneville Pines in 1972, when she was a teenager. In 1994, she volunteered to work as an adult youth advisor at First Church. She then attended youth camps as an adult staff member in the 1990s, then again from 2009 to the present. She enjoys working with a staff of youth and adults who create a safe and fun atmosphere that allows the youth at camp to grow as Unitarian Universalists.
Since 1982, she has been a member of First UU Church in San Diego. In that time, she has sung in the choir, worked on pledge drive committees, served on the Board of Trustees, and was President of the church from 2006-2007. During her term as President, the church transitioned to policy governance, a form of governance that empowered the staff and lay leaders to become more effective decision makers.
She met her husband, Tony Brumfield, at First Church. He works most often with the anti-racism/anti-oppression groups within First Church and within the denomination.
Nancy is a high school English teacher with the Grossmont Unified High School District.
Louise Klatt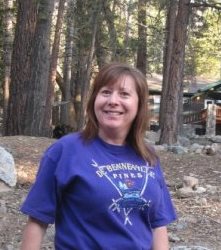 Louise Klatt lives in Palmdale, CA with her husband, daughter & two cats, and has been coming to Camp de Benneville Pines since 1998. She has helped coordinate the LA/Valley cluster churches Fall weekend since 2003, and often attends the Thanksgiving weekend camp and annual Women's Retreat. Both she and her husband, Eric love participating in camps & volunteering for the work weekends, which Louise refers to as "labors of love" & investing "sweat equity." She is a member of the Unitarian Universalist of Santa Clarita congregation and also the Church of the Larger Fellowship (the online UU congregation without walls)
She is a volunteer teacher in her congregation's religious exploration program because she believes the children are our future. She & her husband are longtime Unitarian Universalists and both have served in leadership positions over the years.
Professionally she is a dental assistant, currently working part time as a surgical assistant for a periodontist.
Her hobbies include hiking & bike riding with friends. And she loves being out in nature
 Beth Cardall Leehy
Beth Cardall Leehy is a lifelong UU, growing up at First UU Church in San Diego, attending Monte Vista UU during college and joining Throop UU in 1979. Beth attended de Benneville Pines youth camps in the 1970s, then adult camps from the 1980s to present. Beth even told her mother that she was pregnant during a retreat at camp on Mother's Day! Her son attended elementary and junior high camps, and she has been privileged to serve as Camp Chaplain for several camps over the years, including Family Camp and Senior High Camp.
Beth has a business undergrad degree and works as a commercial insurance broker in Los Angeles. Beth completed her M. Div. at Claremont School of Theology in 2008, along with two years of intern ministry at Conejo Valley UU Fellowship under Rev. Dr. Betty Stapleford. Her emphasis in seminary was in diversity/anti-oppression and conflict transformation (along with active ministry).
Over the years, she also served as a trainer for Welcoming Congregation facilitators for the PSWD. She occasionally consults with de Benneville Pine's Director and/or Board regarding HR and risk management issues. De Benneville Pines has been and continues to be an important part of her life, and she honors the opportunity to be of service in such a meaningful way.
Paul Wallace
(Bio Pending)