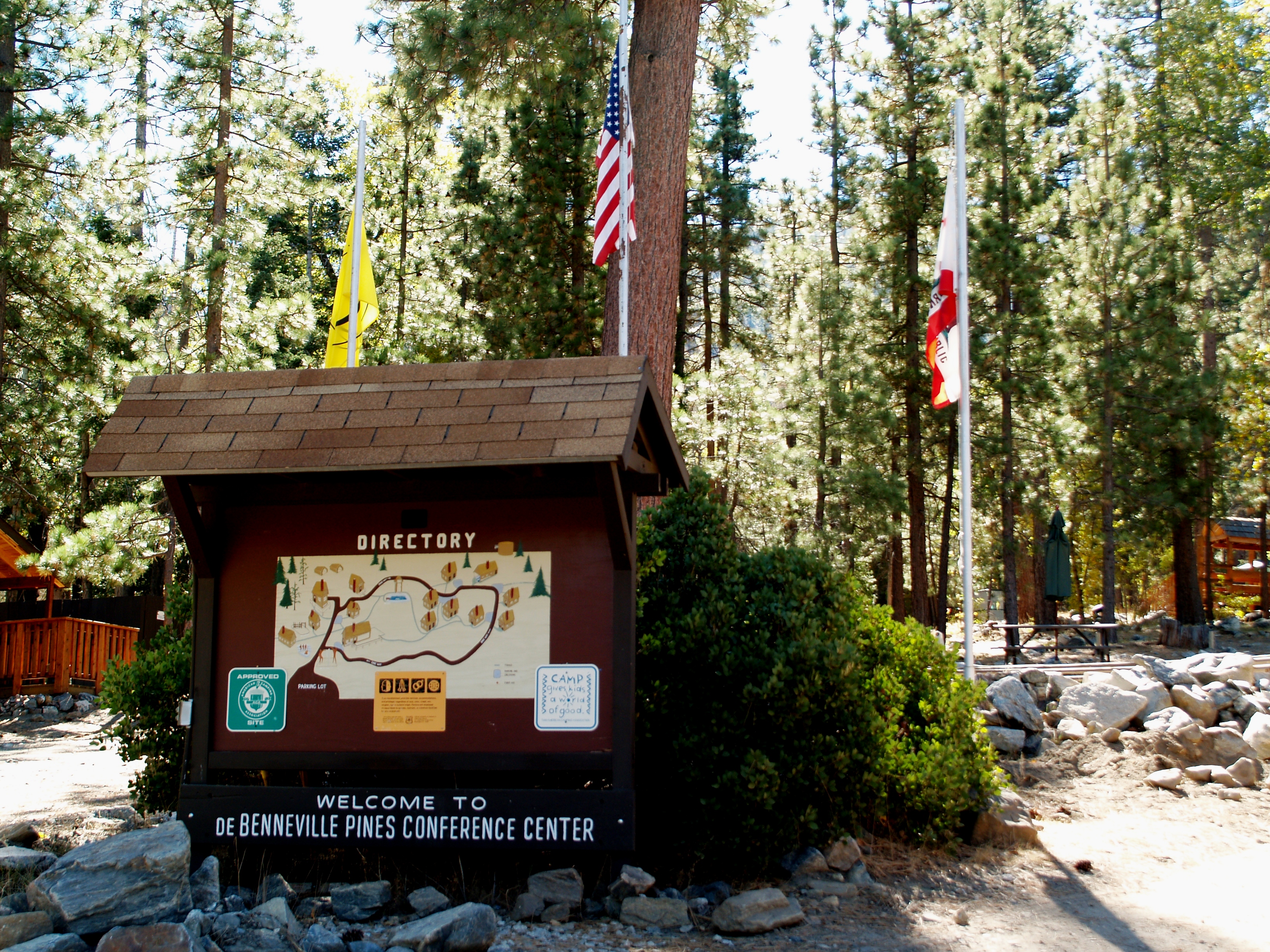 Our Wilderness Home
Our site consists of seventeen acres of land in the Barton Flats area on the north slope of the San Bernardino Mountains, just outside of the San Gorgonio Wilderness. The Camp is about a mile from Jenks Lake on Jenks Lake Road.
We have sixteen buildings on the site, including:
Homet Lodge, our main meeting space, kitchen and dining area
The Coffee House, a smaller meeting area and camp office space
A staff house, with separate bedrooms, but shared kitchen, bathrooms and common area
A small, rustic Director's cabin
A nurse's station with several bed's for ailing campers
A maintenance building, including housing accommodations for the Maintenance Supervisor
A pool house with bathroom, shower and laundry facilities
The "PSWIRL" Cabin, with a library and a meeting room
The "Ed Law Pavilion" (now under construction) with covered space for summer meetings & workshops, and
Seven sleeping cabins, some with kitchens, meeting space and dining areas and a total sleeping capacity of 144 campers
Descriptions of individual cabins, individual cabin floorplans and descriptions of other buildings,can be found by clicking on the the individual main menu choices under Facilites.
If you would like a printable document containing all the cabin floorplans, click on the button, below: