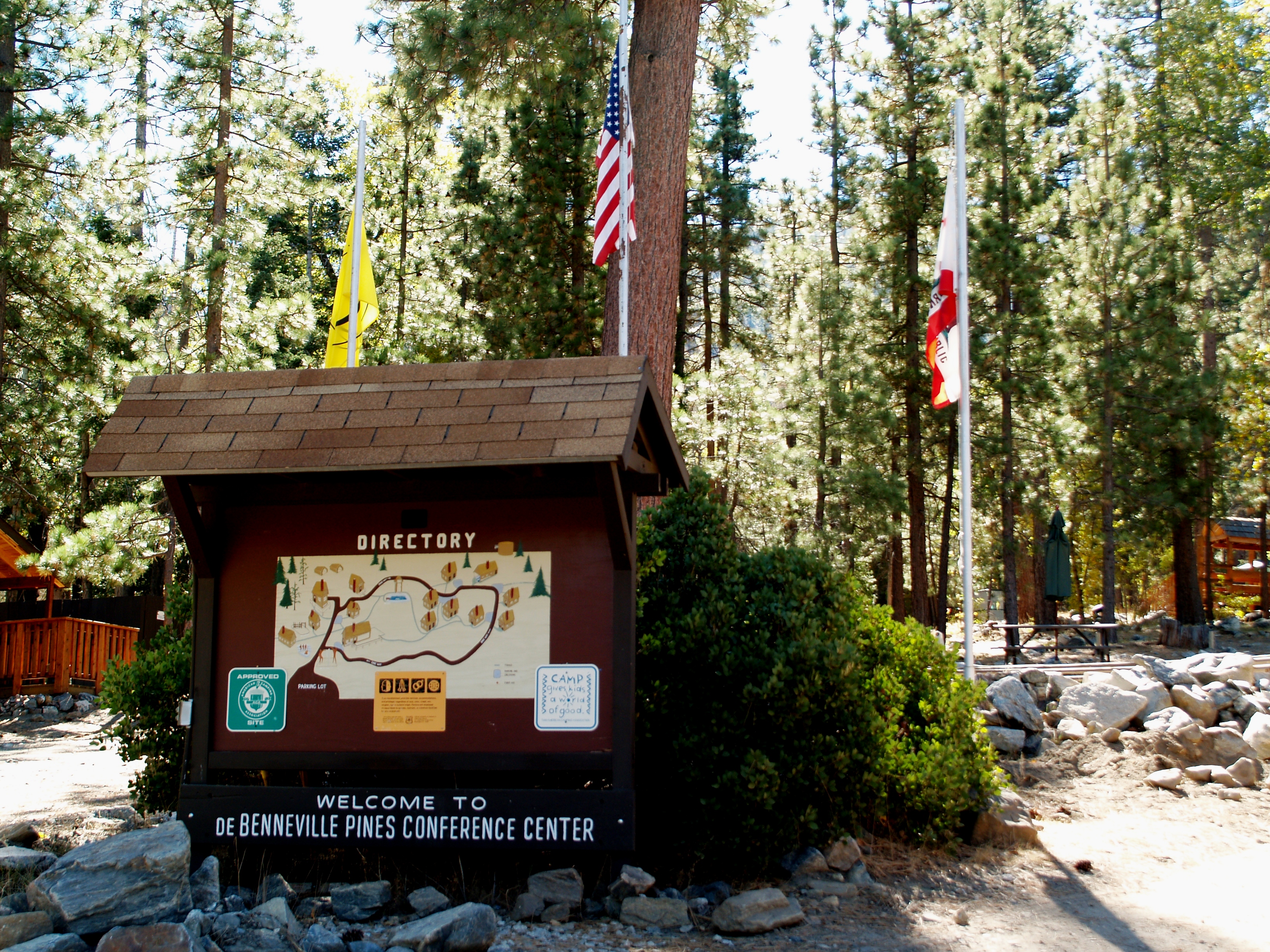 Our Wilderness Home
Camp de Benneville Pines is in the Barton Flats area of the San Bernardino Mountains. It is on seventeen acres of the north slope of the mountain. The Camp is adjacent to the San Gorgonio Wilderness and just a mile away from Jenks Lake.
"Fresh air! Great staff! Friendly atmosphere! Creature comforts well taken care of, no primitive camping here!" Phillis A.
We have sixteen buildings on the site, including:
Homet Lodge: This large log and stone structure holds our main meeting space, kitchen, dining area, and Camp store.
The Coffee House: Use this welcoming smaller meeting area for intimate gatherings and performances. This building also houses the Camp Office.
Staff House: A large house with separate bedrooms, a shared kitchen, bathrooms, and common area for year-round staff.
Director's Cabin: The small rustic cabin is a residence for the Camp Director.
Nurse's Station: While we hope you never need to visit here, the building includes a first aid and convalescence area with two beds for ailing campers.
Maintenance Building: This spot houses all the needed Camp facilities equipment. Housing accommodations for the Maintenance Supervisor are also a part of this complex.
Pool House: This building contains a bathroom, shower, and laundry facility for camper use.
"PSWIRL" Cabin: This cozy cabin houses the library and is utilized as a meeting and retreat space.
Ed Law Pavilion: Campers are welcome to use this large, covered outdoor space for mild-weather meetings and workshops, or a contemplative area.
Guest Cabins: We have seven different cabins with a total sleeping capacity of 144 campers. Two cabins (Craig's and 6) have a kitchen, dining, and common area. All cabins have decks for relaxing and enjoying the forest surroundings.
Guest Cabin floorplans and descriptions of individual cabins and other common buildings can be found by clicking on the individual main menu choices under About/ Facilities.