Over the Thanksgiving weekend, upwards of 60 people gathered at Camp de Benneville Pines for four days of feasting, fellowship, fun, and frivolity.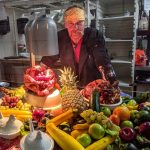 Thursday began the celebration with a beautiful and delicious array of food lovingly prepared by the talented camp staff. Present during the day and throughout the weekend was an abundance of gratitude from everyone in attendance. It was difficult to tell who was more excited about the weekend, the campers who have been without their beloved de Benneville Pines for almost two years, or the staff who have worked hard during that time to make the return comfortable and welcoming.                         
The unseasonably warm weather made it possible for day-long outdoor activities, while the cool evenings provided the opportunity for a warm and welcoming fire in the lodge. Games, crafts, music, conversation, and the ever-popular talent show kept people entertained and connected throughout the weekend.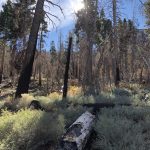 And just a couple of days after the end of the camp, supporters came together on Giving Tuesday to share their love and gratitude with $15,000.00 in donations to Camp's fire and flood mitigation efforts.
Everyone at Camp is grateful for every one of you every day.