FALL 2022
News from the Mountain Top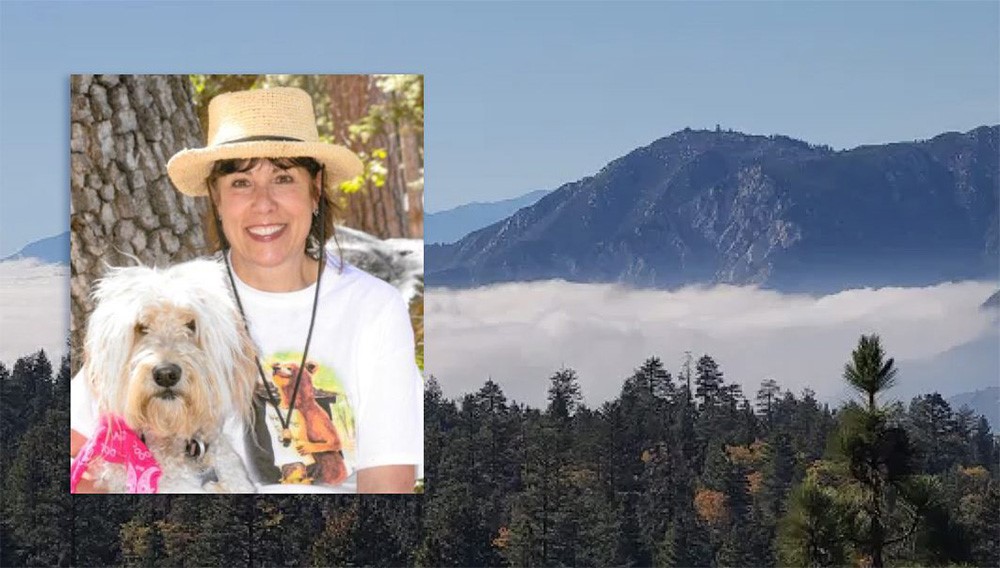 Registration is open for Fall Camps
Hello Happy Campers!
It has been a busy summer at camp. Although attendance was held to a minimum to give everyone plenty of breathing space, we managed to keep ourselves busy June thru August with all the traditional camp activities.
It is hard to believe it is time to make plans for fall, but already I feel a bit of a change in the evening temperatures. And yes, autumn colors will be here soon.
Please consider joining us for mountain top fun this October and November.  Pine-Con, Music in the Mountains, and Thanksgiving Family Camp are great excuses to get out of town and come visit your favorite camp. And we would appreciate your business as well.
With an abundance of caution in mind, we are limiting attendance, so don't delay in registering. All campers must be fully vaccinated.
Come be a part of the magic!  Details are described in the ads below.
Hope to see you soon.
From the mountain top!
Janet James and Daisy Doodle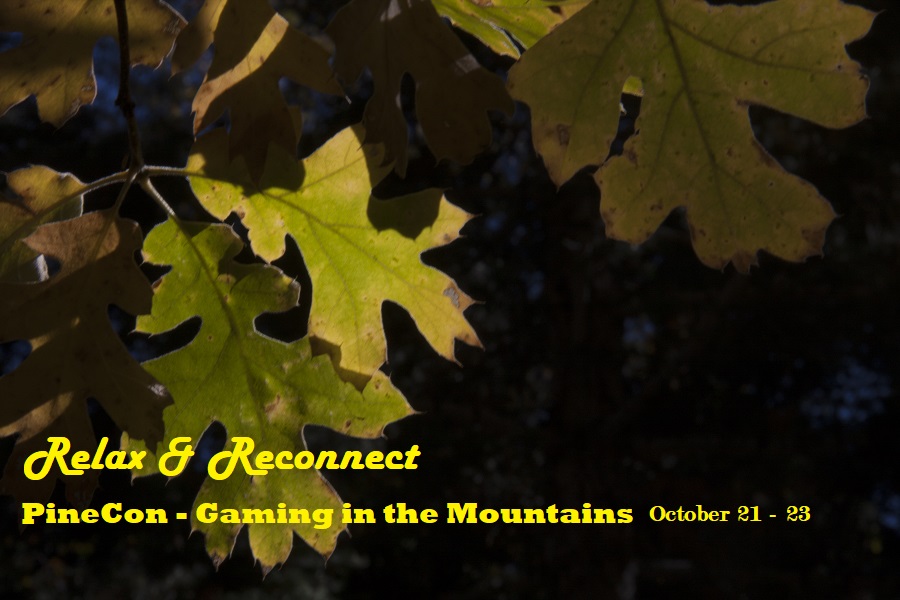 PineCon – Gaming in the Mountains  October 21 – 23
In 2015, three guys had an idea.
What if there was such a thing as a gaming retreat? What if there was a gaming convention at a summer camp? What if there was food provided for every meal? What if there were beds provided in summer camp style? What if there were cool people and awesome games being played all weekend long?
Those guys decided to make the dream a reality, and thus PineCon was born.
Tabletop RPGs, board games, and card games are the focus.
Join us October 21-23, 2022 for our 5th year of gaming in the mountains. It's going to be amazing and we can't wait to join you there. Covid-19 is still a concern so please be aware of, and follow, our steps for Covid-19 Safety.

---

Music in the Mountains   November 4 – 6
Music in the Mountains held annually during the first weekend of November is filled with acoustic music of folk, blues, country, gospel, and classic rock. All types of acoustic musical instruments, singing and levels of proficiency are welcome.
Also included in the weekend are a variety of workshops for instrument players as well as singers. For folks who do not play an instrument, there are plenty of opportunities to sing along or just listen to the many talented people who are playing. There is also ample time for relaxing in the lodge by the warm fireplace, meeting other people from all over southern California, and spending time outside in the crisp autumn air.
This year's headliner will be well-known musicologist and curator of American music, Larry Wilder. He brings fascinating stories behind the artists and songs he shares to remind us how we are all part of the great music of America. And, he is a National Yodeling Champion! Click here to learn more about Larry Wilder.
For information on registration, contact Laura Chamberlin, Registrar, registrar@uucamp.org or call (305) 389-4755.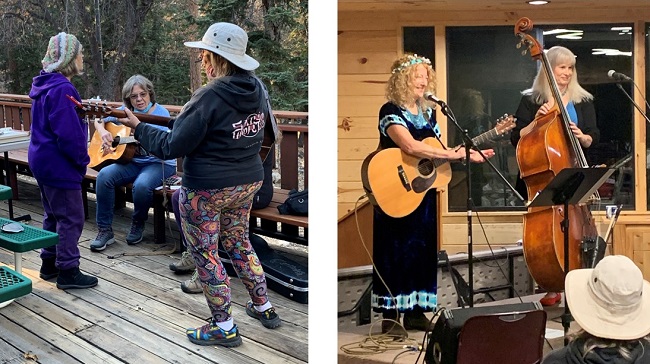 ---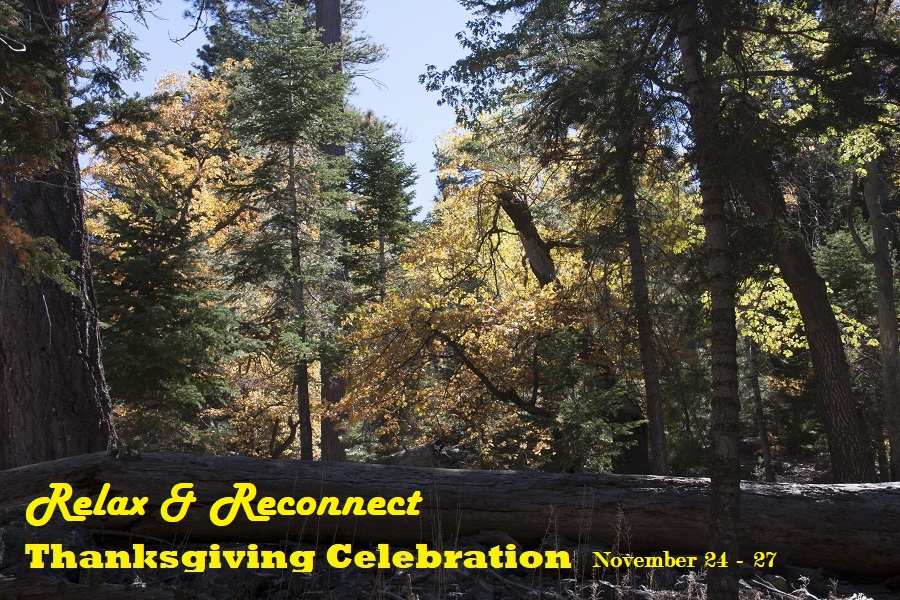 Thanksgiving Celebration   November 24 – 27
Imagine sitting around a blazing fireplace in Homet Lodge, surrounded by family and close friends, some you didn't even know you had. The aromas of roasting turkey, fresh-baked apple pie, homemade bread and hot apple cider fill the air, mingled with the faint aromatic fragrance of cedar smoke. This describes the Thanksgiving Celebration at Camp de Benneville Pines.
Come to camp and experience a hassle-free Thanksgiving that will be the best you've ever had. This is a special weekend for families, singles, couples and young adults. It is truly an intergenerational event!
For information on registration, contact Laura Chamberlin, Registrar, registrar@uucamp.org or call (305) 389-4755.