News from the Mountain Top — Radford Fire #1

Radford Fire #1
News from the Mountain Top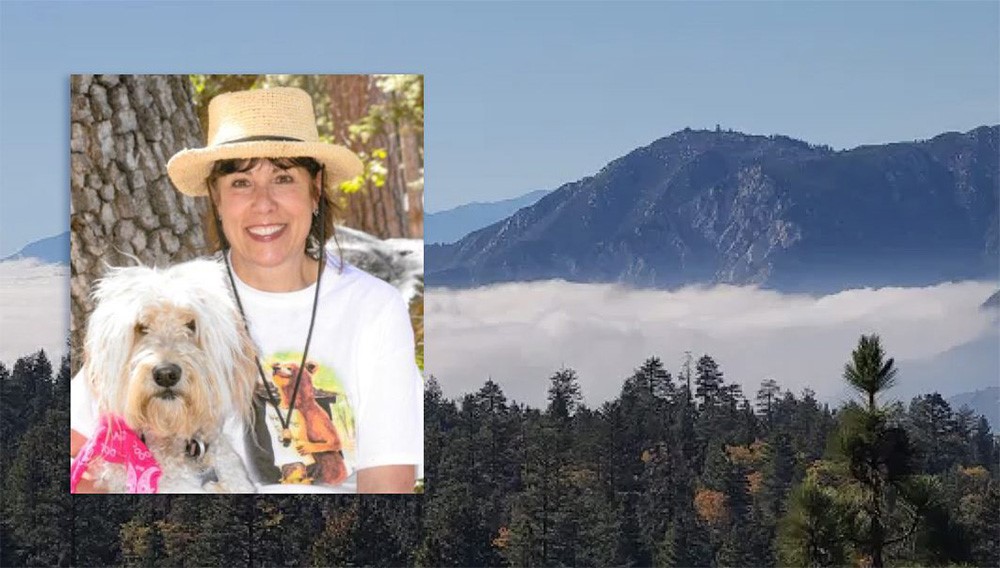 Hello Campers!
It's been a tough summer for camp, we've had to contend with an upsurge in Covid causing reduced camper attendance, mudslides, road closures and detours, and lots of rain in August. And now we're contending with the Radford Fire.
This fire was reported at 1:30 p.m. on September 5th by a US Forest Service helicopter that was conducting lightning reconnaissance. At that time, we had just wrapped up a very successful Young Adult Camp (ages 18 to 35) over the Labor Day weekend. I could easily see the smoke when looking out from the Volleyball Court.

Young Adult Campers enjoyed the long Labor Day weekend at camp. They filled over 350 sandbags and painted rocks with happy sayings( l and c). Fortunately, they left about an hour before the fire was discovered. I took this photo of the fire from camp's basketball court shortly after YA Campers left to head home (r).
First reports were that the fire encompassed approximately 200 acres just south of the Snow Summit Ski area which is right across the valley from camp. It started north of Highway 38 in the Barton Flats Area. Within an hour of learning about the fire, I heard a Cal Fire helicopter dropping water. The large chopper was sucking water out of Jenks Lake until dark. I saw air support drop fire retardant on the ridge until 7 pm last night and they started in again at 7 this morning.
Camp staff member, Niki Giberson, took this photo last night from Angelus Oaks (l). I took this photo this morning from camp (c) and I got close enough to take this photo of huge helicopter dropping retardant to help deter fire spread (r).
As of now, the fire has spread to 650 acres and Highway 38 is closed to non-residential traffic from Valley of the Falls almost all the way up to Big Bear. According to the US Forest Service, there are currently 10 engines, 6 crews (350 personnel), 6 water tenders, and 1 dozer assigned to this fire, along with aircraft support.
In an odd juxtaposition, camp looks serene and calm. But we all know how quickly fire can change course. The winds are currently blowing in a southwesterly direction, so the fire is heading up and potentially over the ridge into Big Bear. If the wind changes to a more southern direction, it could head closer to camp. I currently have seven staff members on property as well as myself. While evacuations have started in Seven Oaks, they have not yet moved up the road to our vicinity.

Camp's friend, Jeff James from Redlands Buzz, is back on our beloved mountain, providing updates and useful information. You may remember Jeff's reporting during the El Dorado Fire, where he took time to take video while driving around camp so we could all see that it was safe and sound. Jeff also attended our 60th Anniversary Celebration and was presented with happy smiles and hugs of appreciation from campers thanking him for all his communication efforts.
Here are links to a couple of websites that can help you keep up to date on the status of this fire:
InciWeb: https://inciweb.nwcg.gov/incident/8390/
Wildfire Today online publication:https://wildfiretoday.com/2022/09/06/radford-fire-near-big-bear-lake-in-southern-california-prompts-evacuations/
Jeff James at Redlands Buzz: https://www.youtube.com/watch?v=ttmsDxQZ0e4
As always, the staff, Daisy, and I will continue to safeguard your sacred mountain top home to the best of our abilities. I will send out additional updates as this situation progresses.
Janet James
Executive Director