News from the Mountain Top – Summer 2022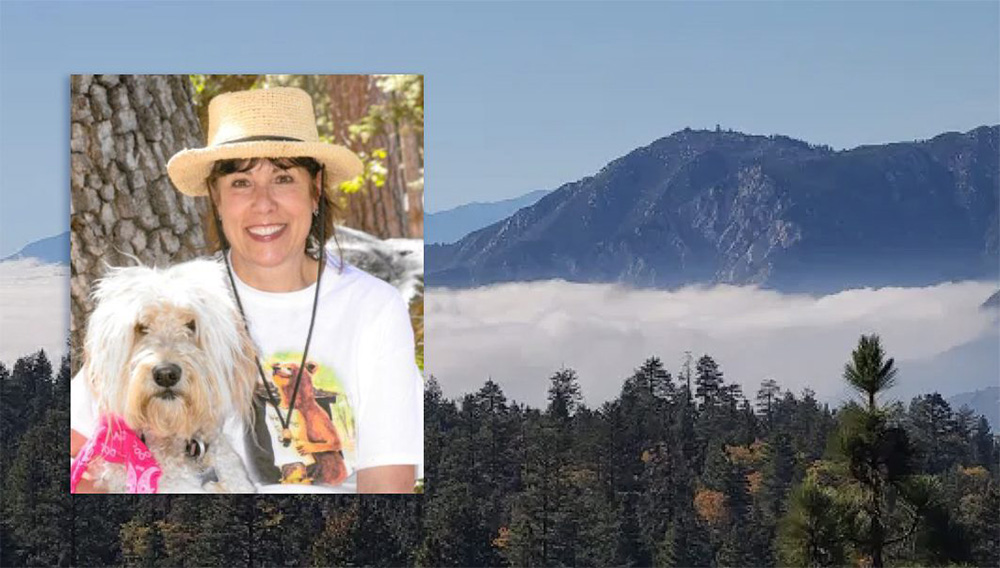 Janet and her dog
Hello Adult Campers!
The kids have been having so much fun up at camp, and summer is flying right by. Remember, late summer is designed with adults in mind--Art Groove, Summer Break Camp for Adults, and Yoga & Wellness Camp. I do hope you come up and enjoy one of these special camps. You will discover outstanding workshops led by highly qualified teachers, top notch keynote speakers, fun, relaxation and camaraderie!
Camp is socially distancing and holding attendance down as we reopen, so it is a great time to come up and have plenty of elbow room! And all attendees must be fully vaccinated against Covid!
Please come be a part of the reopening season and support your favorite camping destination--de Benneville Pines!
Look forward to seeing you up on the mountain top!
Janet James, Executive Director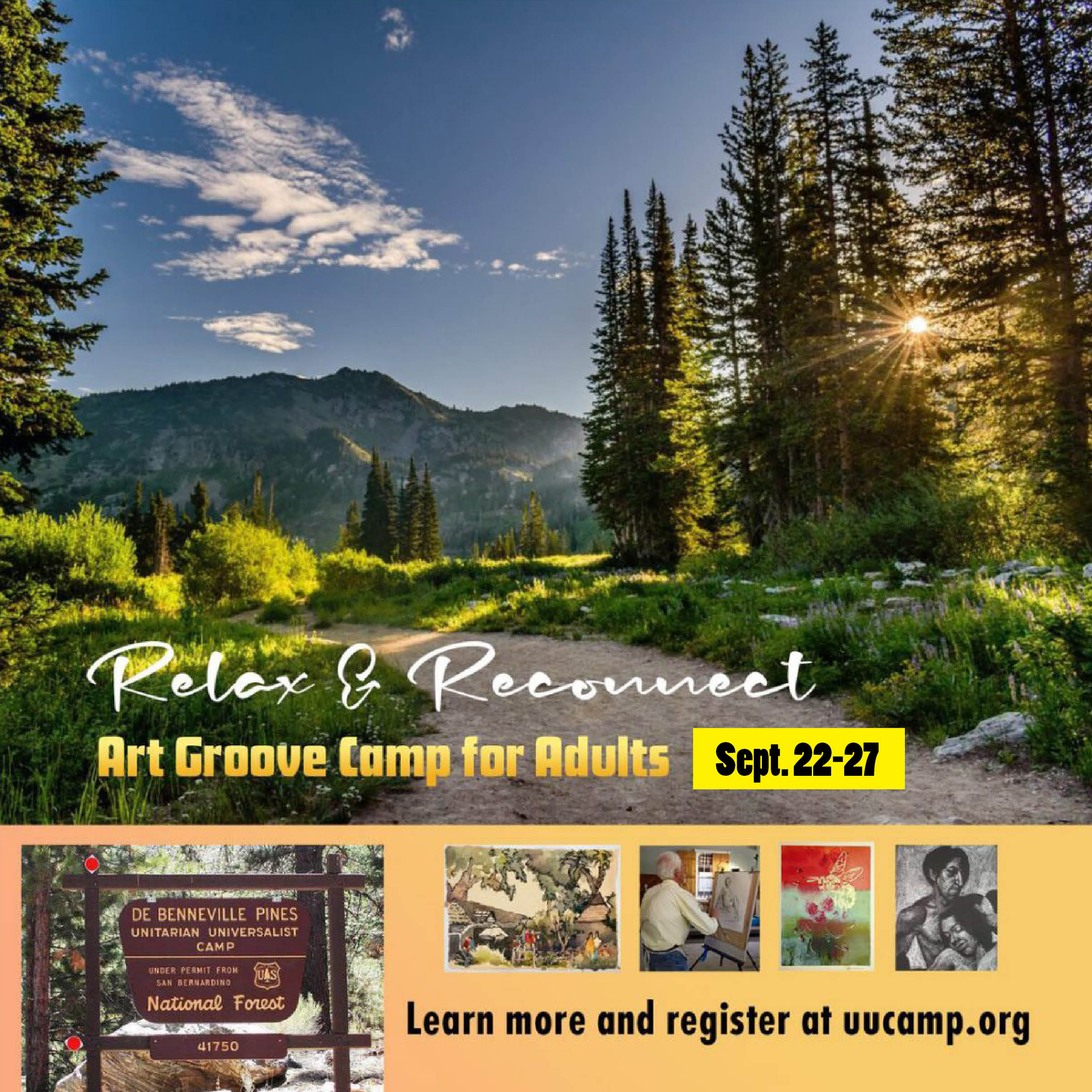 Art Groove! September 22 - 27
For the 17th year, experienced and novice artists alike will enjoy a six-day respite from their everyday lives in the splendor of our lush mountain retreat. Join us September 22 - 27 as we create art under the guidance of talented, professional artists and enjoy the company of fellow artists in a beautiful forest setting.
Art Groove, an Art Camp 4 Grown Ups, has evolved to offer a choice of intensive morning modules. These morning module classes are limited in size in order to provide individual attention and to accommodate the medium's venue. Class atmosphere is supportive of the creative process, accommodating all levels of proficiency. Campers choose their morning classes at registration.
Afternoons offer a variety of more casual and fun artistic workshops that can be attended at will. Campers often take advantage of a different art class every afternoon or choose to take advantage of other camp offerings, such as walking/hiking, archery, relaxing by the pool, or just chatting with other campers in the main lodge.
Everyone loves Happy Hour! It's a great time to socialize and talk about the events of the day. During the first evening at camp, everyone is invited to talk briefly about their own artistic interests and show a few of their pieces. During the next several evenings, instructors take turns giving an inspiring 30-minute presentation called "My Life as an Artist."
On the last day of camp, attendees and their teachers set up an art show to exhibit some of their favorite art creations in the main lodge for everyone to enjoy along with a sumptuous brunch before heading home.
Register now to reserve your spot! To learn more about this art camp for adults, visit the Art Groove website. Jumpstart your creativity at Art Groove. Register by clicking the link below.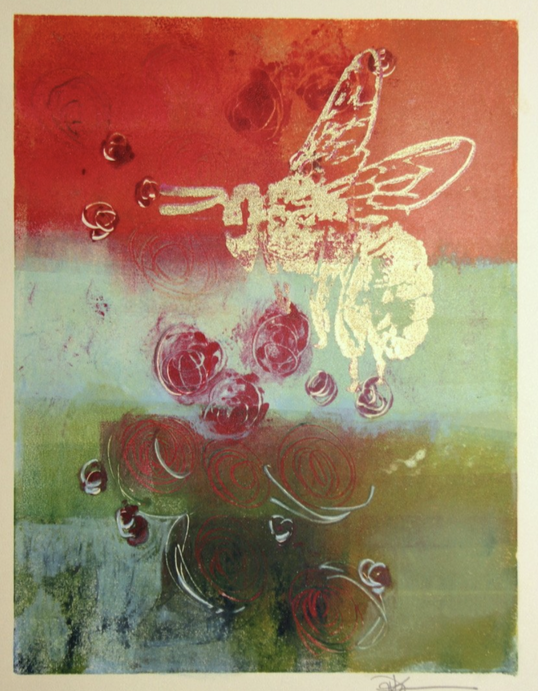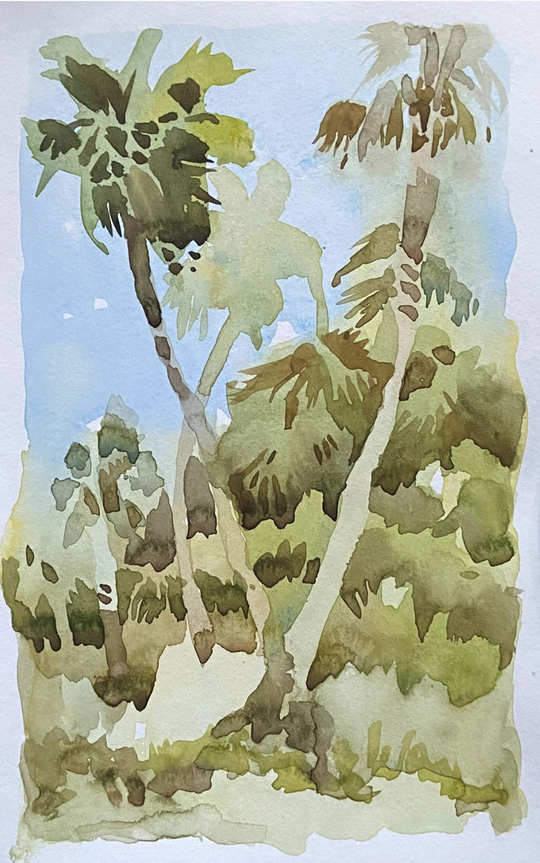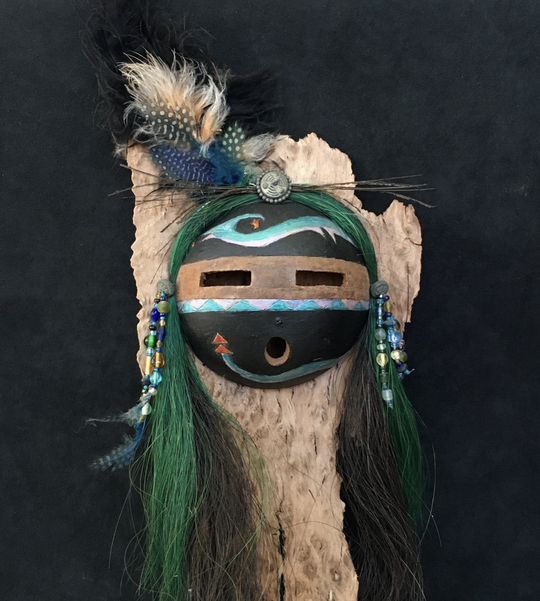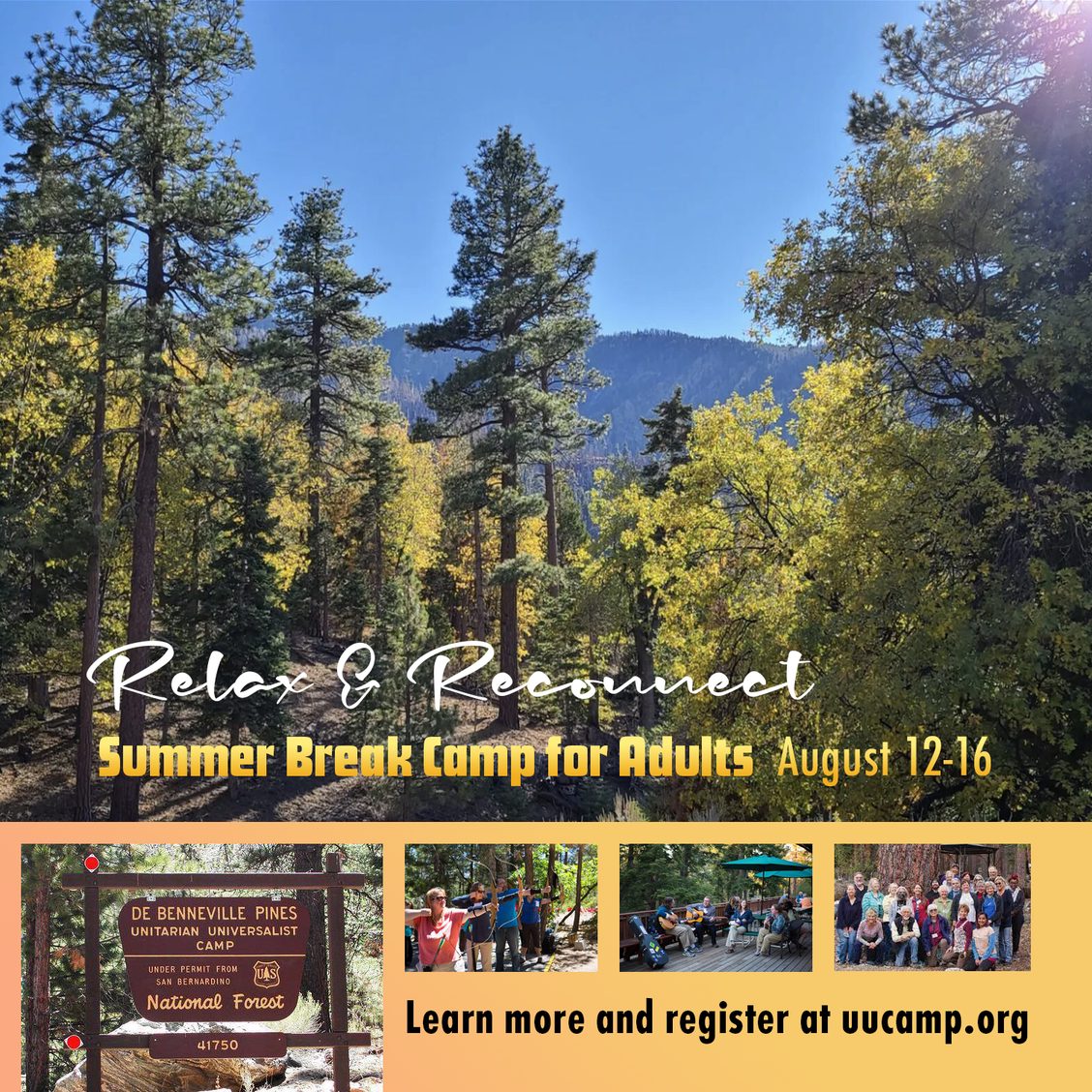 Summer Break Camp for Adults! August 12-16
Summer Break Camp for Adults is a chance for Unitarian Universalists and like-minded friends to commune with nature and each other in our beautiful mountain setting.
Our keynote speaker, author Laila Ibrahim, will lead us on her path of Living Our Faith Out Loud: Personal Journey from de Benneville Pines Camper to Successful Activist-Author. Rev. Carolyn Owen-Towle will lead morning worship in the amphitheater and Rev. Tom Owen-Towle will lead a daily workshop titled "Who Am I?" and the always enjoyable afternoon sing-along on the lodge deck.
In the evenings, New York Times best-selling author Chris Epting, will be sharing stories about people he has worked with, places he has written about, and other subjects designed to make you think about your own life experiences.
Meghan Hawkes, Music Minister and Choir Director at Throop UU Church in Pasadena, will lead a wonderful choir program each afternoon, culminating in an evening performance at the end of camp.
Enjoy swimming, archery, crafts, meditation and morning walks with Mary Freed.
Register now to reserve your spot! Get back together, get back to nature, and reaffirm yourself at Summer Break Camp for Adults.
For more information on Summer Break Camp for Adults, contact Randy Kokal, Dean, rkokal56@gmail.com. For information on registration, contact Laura Chamberlin, Registrar, registrar@uucamp.org or call (305) 389-4755.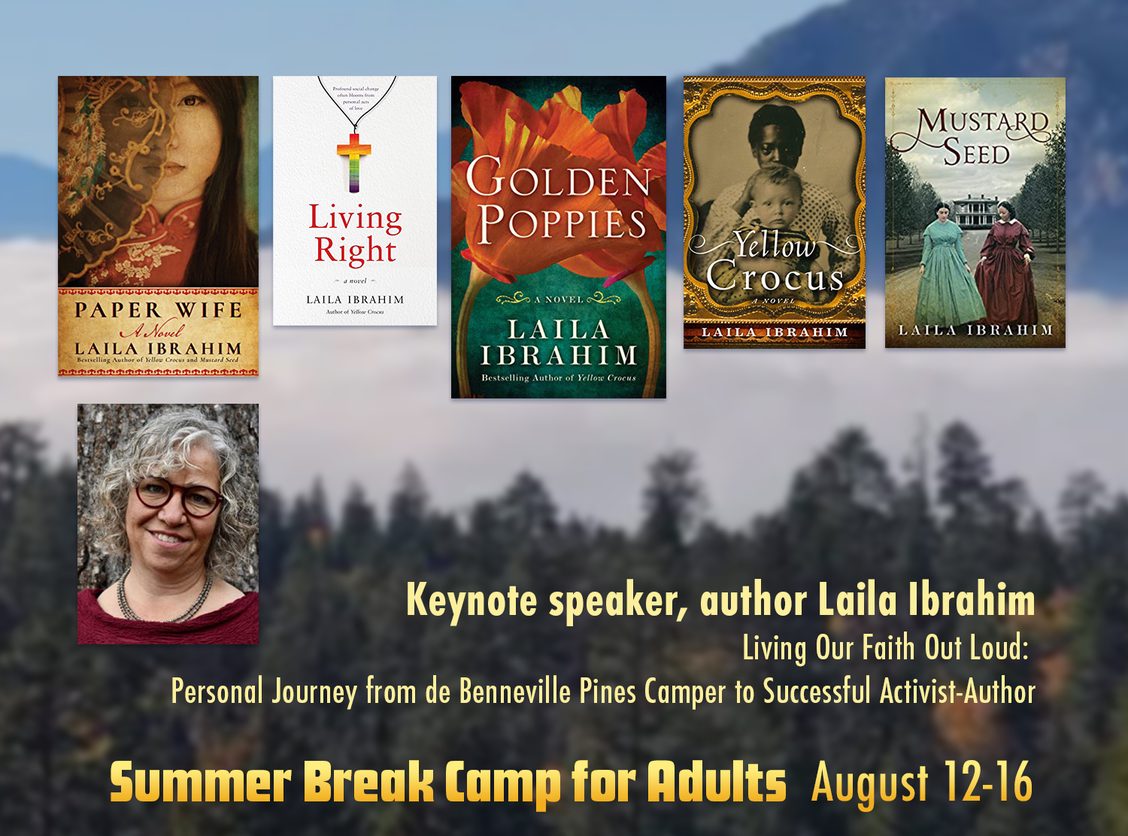 Meet Laila Ibrahim
Over the days of Summer Break Camp for Adults, get an insider's look at author Laila Ibrahim's journey from being a junior high camper at de Benneville to her devoting her life to writing compelling books about social justice.
Laila summarizes UU theology in these four brief sentences: "It's a blessing you were born. It matters what you do with your life. What you know about God is a piece of the truth. You don't have to do it alone." Her novels have been translated into 10 languages, reaching more than 1.5 million readers, and include Golden Poppies, Paper Wife, Mustard Seed, Living Right and Yellow Crocus.
Discuss with Laila how she chooses themes of the role of faith and family, how she does research and fact-checking, and what her publishing process has been as she brings forth issues important in the history of our country. Come to camp ready to think, talk and even write about the historically and currently relevant topics raised in Laila's novels. Laila loves answering questions, so you will get a rare chance to ask a significant author and UU leader about her life and work.
To learn more about Laila and the camp, see her bio on Amazon.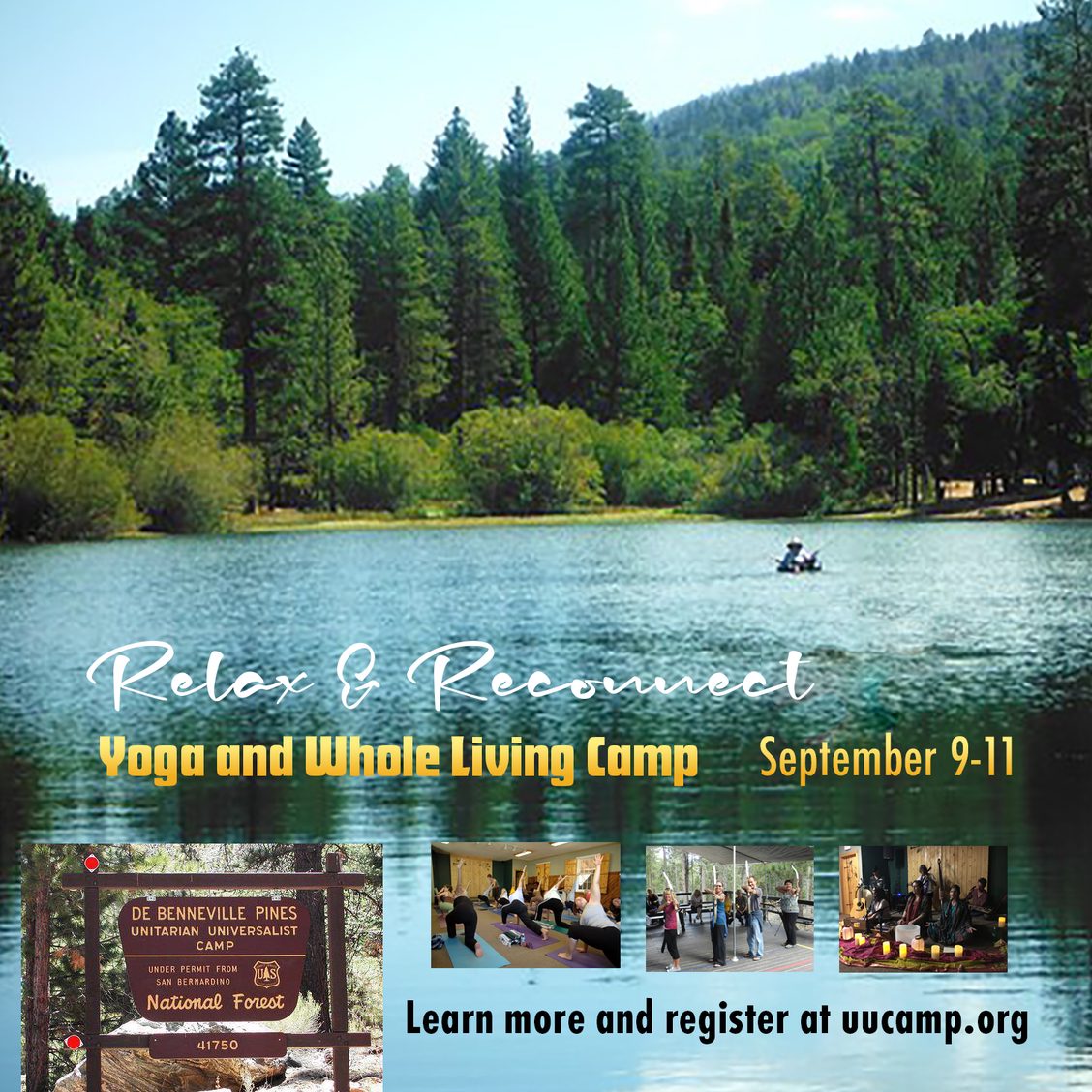 Yoga and Whole Living Camp! September 9-11
Life as you've known it has changed. The pandemic we've lived with, and the social inequities it has highlighted, have pulled the rug right out from under our contented feet. You've been asked to step up to a new normal, to change the ways you are showing up in the world. All this may frighten you and cause anxiety.
Join dean Kathy Bolte for Yoga and Whole Living Camp as 11 extraordinary teachers give you tools that will help you embrace the changes you're experiencing.
One facet of "Embracing Change" is that we've expanded our name and our scope of vision for this camp. We want to move forward with offerings that will help our campers to embrace all that it means to engage in living a life of wholeness. With that in mind, we're enhancing our focus to include the inspiration of "whole living" because that has always been a part of what yoga truly is. Another change is that we are opening this camp to campers ages 16 and older! Won't it be great to share this experience with your kids or grandkids?
If you've been to Yoga Camp before, you've already had the opportunity to learn from this year's dynamic keynote speaker, Jacquie Freeman. If this is your first chance to attend one of Jacquie's workshops, you're in for a treat. Jacquie will be sharing the wisdom found in her newly published, best-selling book, Daily Rituals — 30 Days to Peace, Empowerment and Clarity.
This restorative weekend will revolve around the idea of Embracing Change and giving you tools you can use to do precisely that. The camp features a great lineup of extraordinary teachers to guide you toward an open relationship with change and growth. Grab your yoga mat, blanket, and blocks. Have pen and paper at your side. Bring your open mind and eager heart and get ready to begin Embracing Change.
Register now to reserve your spot! Learn more about Dean Kathy Bolte and our 11 teachers by reading their bios on our website. Learn about the classes you will take on our class description page. Then reserve your spot by clicking the link below.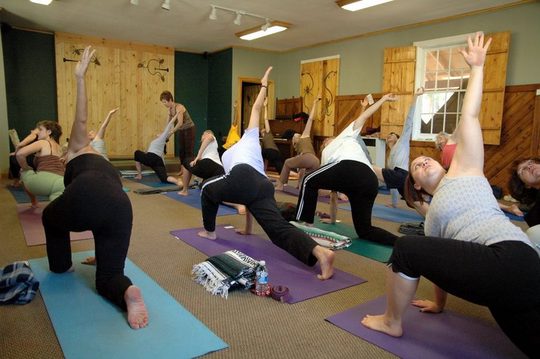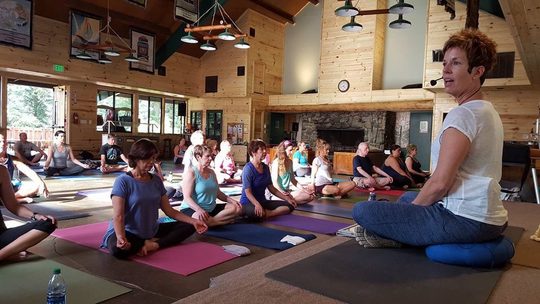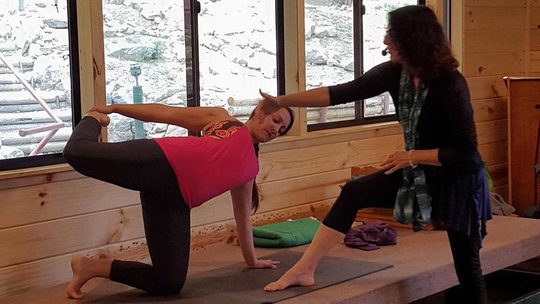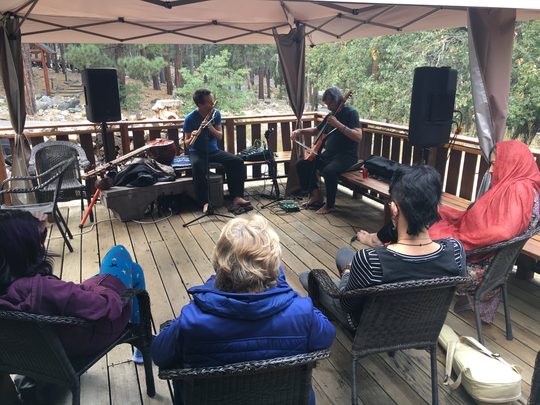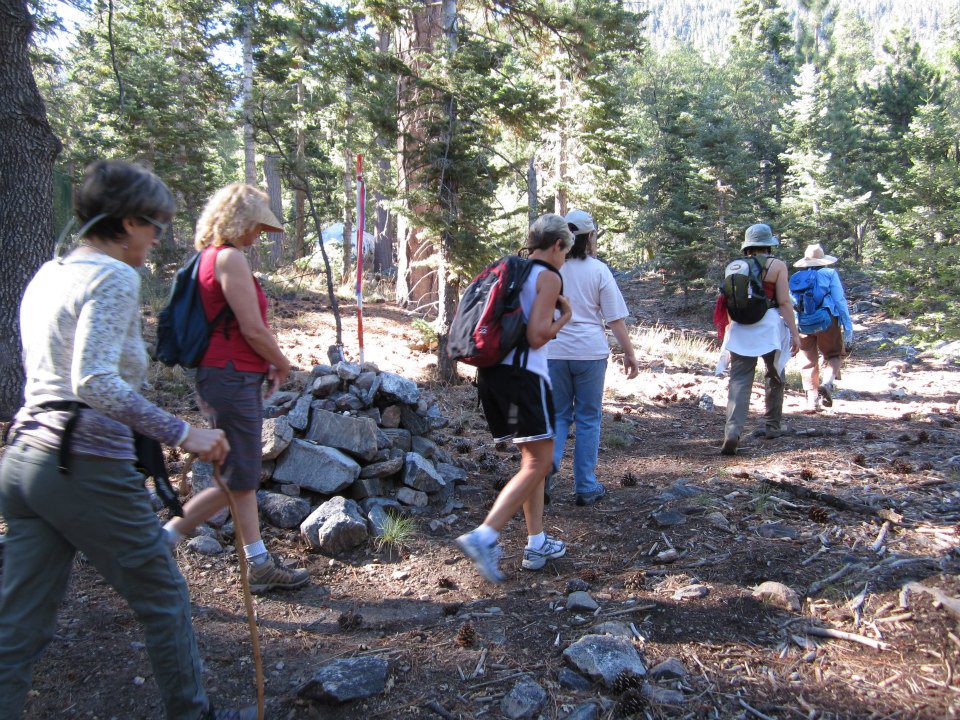 Our Contact Information:
Camp de Benneville Pines
Janet James, Executive Director - director@uucamp.org - (909) 435-6298 (c)
Laura Chamberlin, Registrar - registrar@uucamp.org - (305) 389-4755
Marianne Swift-Gifford - Camping Ministries Dir. - cm@uucamp.org - (760) 908-1799
41750 Jenks Lake Rd W
Angelus Oaks, CA 92305
(909) 794-2928