Spring/Early Summer Camps Registration Update

Spring/Early Summer 2023
Camp Registration Update
We're gearing up for an exciting and busy camping season — even though camp is getting blasted with several feet of snow right now. There's lots of snow plowing and shoveling going on by camp staff, with our gratitude.
Working with our amazing volunteer camp deans, we're busy finalizing details on our lineup of camps scheduled for this season. Dates for these camps are available on our website, so check it out and save the dates for the retreats you want to attend.
There are several camps whose registration modules are already open and some that will be opening in the next 30 days. See below for details. 
---
Rainbow Family Camp — 3/31 to 4/2
Registration is open!
Come join other Rainbow Families for a weekend of family sharing and caring up in the mountains.  Camp de Benneville Pines offers a safe and caring environment where parents can openly share and network while children enjoy the freedom to play and build lasting friendships with other like-minded campers. Join camp supporters for Camp's annual business meeting at this event.  Find out more ››
---
PSWSA Assembly — 4/21 to 4/23 San Luis Obispo, CA
Registration is open!
We are so excited! Plans for the 2023 Pacific Southwest Service Area Assembly in San Luis Obispo are coming together. This year's local UU assembly is being held April 21 to April 23 at the beautiful congregational facility, Unitarian Universalists San Luis Obispo, and is themed Living in Harmony with Each Other and our Earth.  Find out more ››
---
PSWSA Youth Con — 4/21 to 4/23
Registration will open on 3/4/23 at 7am Pacific Time
What's a Con? A Con is a weekend overnight gathering for UU youth! Space is created for our UU youth to have time to connect, bond, play and grow as they begin to nurture connections in person once again. This is an intentional time for UU youth to spiritually grow an inclusive community with each other and join in with the larger PSWSA Assembly to learn from local Indigenous leaders. Find out more ››
---
UU Women's Retreat — 5/5 to 5/7
Registration is open!
Come help us celebrate 25 years of women retreating together in the pines. Twenty-five years! What an amazing milestone. The Unitarian Universalist Community Church of Santa Monica will be hosting the gathering, and the theme this year is Service and Self: Putting Life in Balance!  Find out more ››
---
Yoga and Whole Living Camp — 5/19 to 5/21
Registration will open on 2/25/23 at 7am Pacific Time
There's no denying it, life as we've known it has changed. The pandemic we've lived with, and the social inequities it has highlighted, have pulled the rug right out from under our contented feet. We've been challenged to face personal growth, and growth as a collective. Join us as we learn skills and techniques to help "Embrace Change." Find out more ››
---
Summer UU Youth and Family Camps
Registration will open mid-March — be sure to save the dates in your calendars!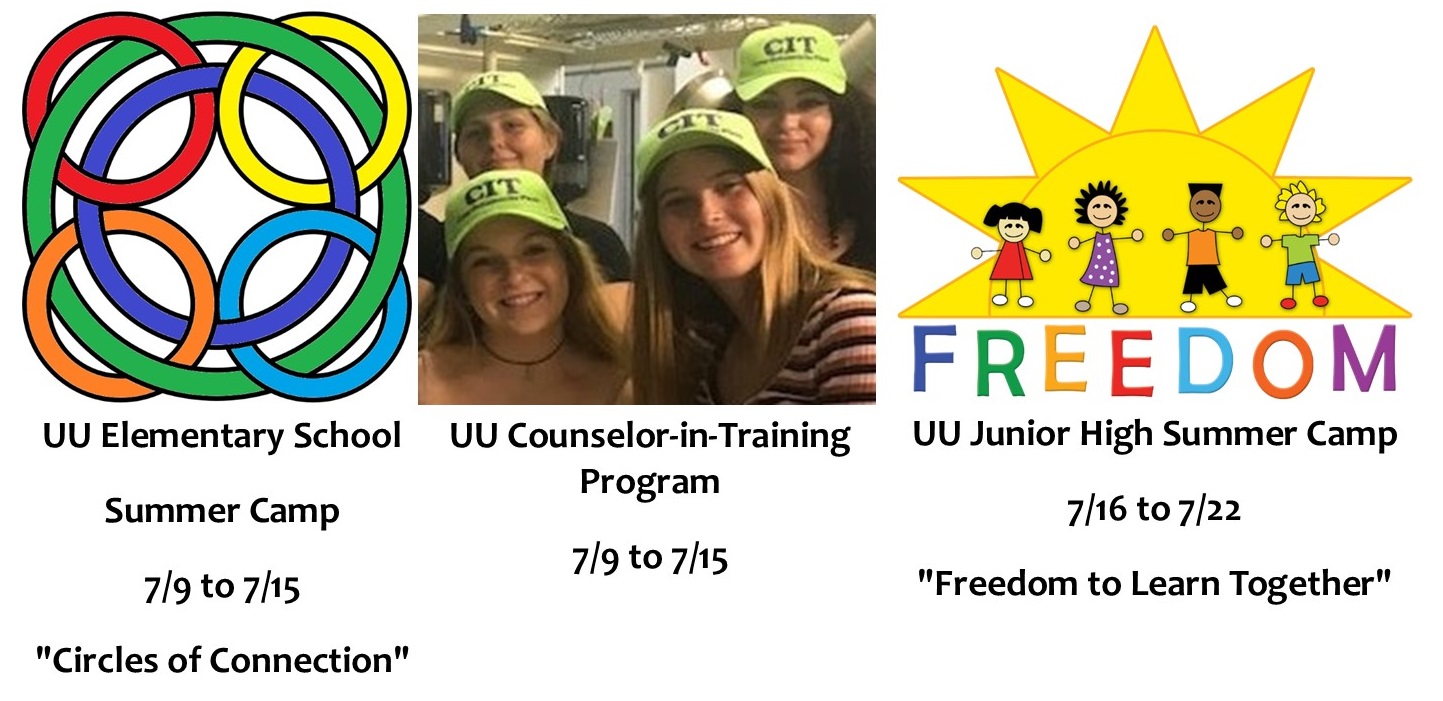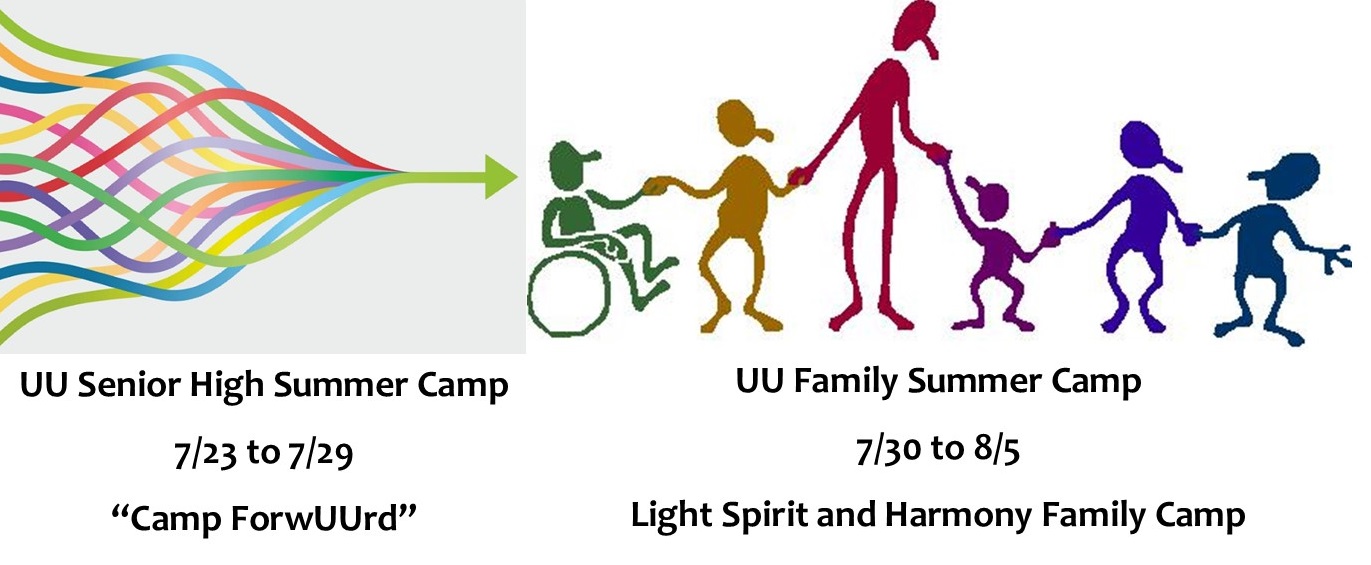 General questions: contact Janet James, executive director at director@uucamp.org
Registration questions: contact Laura Chamberlin, registrar at registrar@uucamp.org
Youth Camp questions: contact Marianne Swift-Gifford, camping ministries director at cm@uucamp.org