News from the Mountain Top – June 2021
News from the Mountain Top
Dear Campers and Camp Supporters:
Happy Father's Day! Growing up in a family with three children, I was the middle kid. I was the one who had to make noise to get someone's attention.  And I loved my father's attention. He seemed to be entertained by my antics and stories. And he loved telling me stories of his own youthful and mischievous doings.
I fondly remember a father-daughter camping trip to Forest Falls when I was 10. Just me and Dad! We found the perfect spot amongst two boulders and a sand barge on the Santa Ana River, and we made a little campfire and cooked our dinner in tin cans. I made my dad a burned marshmallow s'more for dessert—my specialty. Dad gave me his old UCLA sweatshirt to wear when it got chilly out, and it hung on me like a dress. Another camper in the area came over to warm by our campfire, and he asked me when I would graduate UCLA?  "Oh my", I thought to myself, "I must look very grown up for my age in Dad's college sweatshirt!" That night we huddled in our sleeping bags in the back of the station wagon. It seemed like a better idea than sleeping out in the cold. When we woke up in the morning, the windows were covered with the fog of our breath. I thought that was so neat!  I remember drawing a smiley face on the window. Dad left that fingerprint art on the window for at least two months!
I had a chance to drive into the Forest Falls canyon recently, and I found myself looking for that sandy barge between the two enormous boulders. There have been plenty of floods in the canyon over the years, so I am sure that spot has washed away. Nonetheless, it was fun to look for that "moment in time" and remember when spending quality time with Dad meant more to me than all the ice cream in the universe! And just as I have fond memories of car camping with my dad, I can only imagine that there are hundreds of magical moments made each year with kids and their dads at de Benneville Pines. Go Dads!  Thank you for sharing camp with your family and making memories with your kids. They will remember!
I cannot think of these camp "magical memories" without thinking of those who make Camp possible. And this brings me to thanking those who keep watch and care over our camp. Recently we had a group of men from Neighborhood Church up to camp to work on rebuilding the archery range. It was a challenging job out in the hot sun all day, but the men worked to re-band the straw bales, install a sturdy fence system to support the straw wall, and to wire the bales to posts as they were stacked in place. Dead limbs hanging over the area were trimmed and cleared, and loose straw was raked and bagged. Our upgraded archery range will be completed when we have a load of Santa Ana River sand delivered and spread out in front of the straw wall. This will help level the area and make it safer for kids to retrieve their arrows—no more potholes to contend with!
As I watched this project develop over the hours, I thought to myself how crucial it is that Camp has such dedicated volunteers and caretakers. All the folks on the archery range project embody the qualities of productive camp volunteers—they care, they support, they build, they protect, and they overcome huge obstacles without complaint. How lucky we are to have their support, and the support of so many volunteers throughout the years. There is no denying that the love and care that goes into these projects and the collective effort and outcome of these projects is impressive. Camp would not be what it is today without volunteer-led projects. As we move towards re-opening in fall, we have many plans to put into place and many projects to finish  If you would like to be a part of getting your camp ready, please reach out by completing our Come Up and Volunteer form.
And exciting news! We are planning our 60th anniversary celebration, 60 Years of Love, Saturday, December 4th. Please mark your calendar for a fun day of activities and workshops, culminating with a late afternoon program.  Hosted by San Diego First UU Church, the board and I would be so pleased to share the day with you and hear of your camp memories and stories. See "Campers Say and Do" below for information on where to send your stories and photos now.
As we slowly gear back up this fall, camps will be limited in the number of people who can attend. This means we will need to continue to underwrite the costs of operations for many months to come. Help Camp to restock the pantry, hire and train new staff, purchase operating supplies and underwrite the shortfall in income by raising $350,000 over the next 6 months. With the help of a group of committed camp donors, a "Share Your Love Matching Campaign" has been established.  Every dollar you contribute, up to  $175,000, between now and December 31, 2021, will be matched dollar-for-dollar! You can DONATE today by clicking on the big blue button at the bottom of this newsletter! 
We will celebrate our success together when we gather at the "60 Years of Love" anniversary party in December. 
Until we see each other on the mountain top once again, I wish for you a delightful summer of breathing fresh air.  I hope you are able to get out a take a walk, visit the beach or lend a hand up at camp!
Janet James
Executive Director
Your Beloved Camp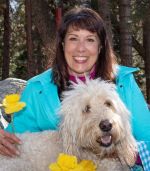 Volunteers hit the mark
Once again, volunteers are right on target as they work to make Camp welcoming and safe for your return. After so many anxious months, your beloved camp is being readied for you and the unique activities that say "Camp".
 Camp Events
Virtual and in-person camps coming for your enjoyment
While we gradually get back to "normal", you have two ways to enjoy camp activities. As we slowly open your sacred spot on the mountain top for visitation, you can also continue to enjoy virtual camps. Perfect for a busy schedule or if you just cannot make it to Camp.
Join other camp lovers at the events below.
UPCOMING EVENTS
Virtual UU youth camps:
Virtual Elementary (completed grades K-5)

– July 14 – 16

Virtual Junior High (completed grades 6-8) – July 14 – 16

Virtual High School (completed grades 9-12)

– July 21 – 23

Virtual and in-person camps for adults:
Virtual Summer Break Camp for Adults

– August 11 – 15


"Through the Ages – In Relation with Land, People, and History"
Find out more and join the fun here >>>
I

n-person UU Young Adult Camp

 
Information and registration >>>  
In-person Art Camp for Adults – September 10 – 15


"Art Groove" 
Virtual Yoga and Whole Living Camp

– September 10 – 12
"Embracing Change" 
More information and registration >>>
***Remember, when you and your family attend virtual camps, you are supporting your camp on the mountain top.***
Save these dates for in-person fun, fellowship, and celebration
Music in the Mountains – November 5 – 7
Thanksgiving Family Camp – November 25 – 28
Camp's 60th Anniversary Celebration – December 4 | San Diego, CA
"60 Years of Love"
Be sure to stay up-to-date and get details about all virtual and in-person events on the Camp de Benneville Pines website Calendar and Camp Connect pages.
Campers Say and Do
The 1990s
Were you a dad at Camp in the 1990s? Maybe you had a following of youngsters who are not your own, but they flocked to you anyway. Did you attend Camp during this time with your dad, grandfather, or father-like figure? If so, your story is too important not to share. "Sixty Years of Love" is not a slogan. It is the truth about your camp and its history. Let's hear your memories and tales of Camp.
We will share stories and photos throughout the year, leading up to the  grand 60th anniversary celebration, 60 Years of Love, in December 2021.
Send digital files to history@uucamp.org. You may also mail mementos to de Benneville Pines History, 41750 Jenks Lake Road West, Angelus Oaks, CA, 92305-9789. Do not send anything that you must have returned. If you don't want to part with originals, please make good quality copies to send. 
"Hey peeps, do you have a pic of the 2000s? It'd be sick to see your picture in this newsletter next month (LOL). Get the low-down up above."
Send your questions to office@uucamp.org.
Kids and Nature
Like chocolate, marshmallows, and graham crackers
Dads, kids, and Camp – they just go together. In honor of Dad and Camp, spend some time outdoors this Father's Day. Check out our list of outdoor activities for dads (and grandfathers) to do with your family on Father's Day – or any day! 
Watch this Video 
Animals are dads, too
This family-friendly short nature video about dads in the wild might make your life seem easy. Share it with the children in your life.
Every donation matched dollar-for-dollar
Keep the spirit of de Benneville Pines and yoUUr faith alive in your heart.